Press release
22/12/2020 08:00 CET
Skanska has secured the £180 million contract for the Blossom Street development in London, on behalf of its customer British Land PLC.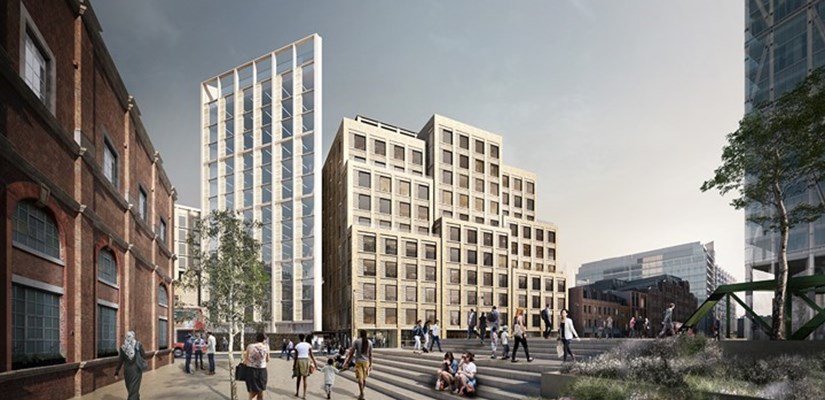 Work will begin in early 2021 and complete in 2023. Skanska will renovate existing warehouses and construct new space to create eight new buildings on the site. It is located a short walk from Liverpool Street Station and just behind Spitalfields Market.
When finished, the development will provide 336,000 sqft of commercial, retail and public space.
Steve Holbrook, Managing Director at Skanska, commented: "I am proud to work with British Land to deliver this exciting project – that will breathe life into this historic part of London, ultimately creating new places to live, enjoy and work, and jobs that will support the local economy.
"Our early engagement has seen us develop the strong relationships needed to understand the bespoke requirements of this project. In addition, our experts developed solutions for the mechanical, electrical and public health services and we created a bespoke solution for the precast façade, shaving three months off the build time."
Nigel Webb, Head of Development at British Land, said: "We are committed to creating places that support the communities in which we operate. This means working with partners like Skanska who share our values and have a team of experts that can help us to deliver modern, sustainable buildings that provide vibrant work spaces, promote wellbeing and have flexibility built into the design to adapt to future needs."
The design and plans for Blossom Street were coordinated by architects, AHMM, who worked with three additional architectural practices to help create a variety of styles that complement the surrounding area. The building is targeting environmental standards to achieve BREEAM Excellent.