Press release
08/02/2021 14:30 CET
More than 200 participants from 23 separate organisations joined a virtual roundtable to address race inequality in the workplace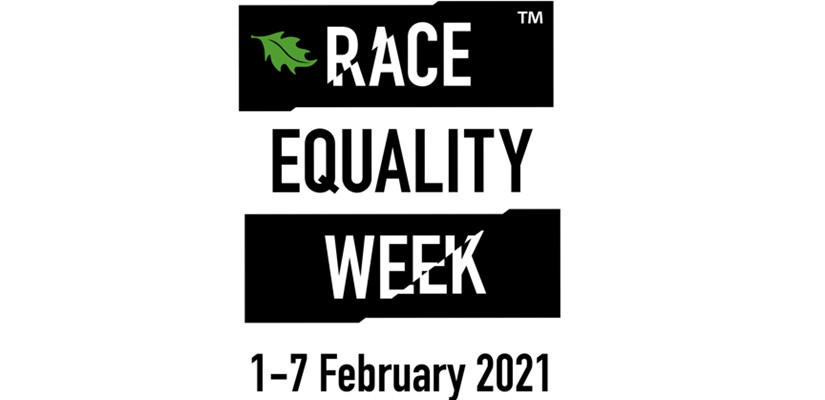 Last week, Skanska joined our partners HS2 and Costain in voicing our thoughts on how to tackle race inequality across our industry.
Skanska's Customers and Markets EDI Lead and BAME Network EDI Lead Jackie Anyango took part in a roundtable hosted by the Race Cross-Sector Collaboration Group during the UK's first Race Equality week. The six-strong panel looked at the trends in the construction, utilities and rail sectors and discussed what actions equality, diversity and inclusion (EDI) leads can take to help their organisations and the wider supply chain become more racially inclusive. As a result, four core themes were explored, with the potential to make a real impact in eradicating race inequality from the wider industry.
Leadership buy-in and endorsement
Commenting on the importance of senior leadership buy-in, Jackie said: "To achieve tangible change, EDI leads need to be able to have frank and honest conversations with their leadership teams and ensure they are listening and hearing the uncomfortable truths about race inequality in the workplace. In our supply chain, where smaller companies are not able to resource an EDI lead of their own, Skanska is here to support them and drive a real change in every part of our industry."
Dwr Cymru Welsh Water's Commercial Analyst and Chair of BAME+ Network Nkechi Allen-Dawson added: "Senior leaders and employees across all levels need to get used to feeling uncomfortable and challenge themselves to talk about race, the struggles faced within organisations in terms of race inequality and start changing the systematic issues."
Transparency, trust and measurable targets
Rubi Sarang, HS2's Commercial Operations Project Manager and BAME Network Deputy Chair, commented on the need for more transparency and measurable targets in ethnicity reporting: "There is lack of transparency within organisations due to no reporting requirement. Reporting on gender pay gap is mandatory, why not on ethnicity pay gap?"
"Most companies have a zero-incident approach in terms of health and safety and a similar approach should be adopted for race inequality", added Denise Phillips, Thames Water's Resourcing Business Partner and BAME Network Candidate Attraction Lead
Data
Tafadzwa (Taffy) Chaduka, Costain's Senior Quantity Surveyor and former Chair of Costain's REACH Network, said: "Many companies are already collating ethnicity data about their workforce, however very few are putting the time to carry out in-depth data analysis. Companies need to use the data to bring change, particularly to achieve pay equality."
While Justina Omotayo, Slaughter & May's Business Development Manager and Committee Member of DIVERSE Network, highlighted the need to manage ethnicity data sensitively: "It's important to recognise there is a lot of sensitive data and it needs to be analysed sensitively to understand trends like who is applying, who is given jobs, who is being promoted and who is leaving".
Recruitment and career progression
Commenting on the need for workplaces to be truly inclusive and not just 'tick boxes', Jackie said: "It's important to start levelling up the playing field and build a diverse talent pool so that it is better representative of the communities and customers our organisations work with."
Nkechi added: "There is so much more that can be done for BAME communities in the sector through looking at succession planning, identifying junior colleagues from diverse communities who are outperforming and making their voices heard as role models".
The Race Cross-Sector Collaboration Group brings together equality, diversity and inclusion leads from organisations in the construction, utilities, rail and highways sectors. It's focused on BAME and the wider race issues, with the aim to share best practice and challenge major industry players and their supply chain to become more racially inclusive.
Current membership includes: HS2 ltd, Skanska, Costain, STRABAG, Department for Transport, Network Rail, Highways England, Arcadis, National Grid, Dwr Cymru Welsh Water, Thames Water, Slaughter & May.