Press release
11/02/2021 16:00 CET
A major project at M42 J6 that will improve capacity and connections in the Midlands has been given the green light for main works to begin.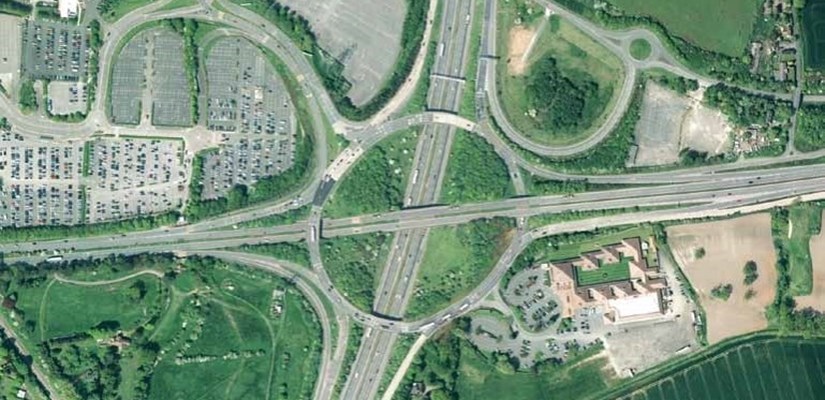 Skanska is working with Highways England on the M42 Junction 6 improvement scheme as part of the Regional Delivery Partnership (RDP) framework, for which Skanska has been appointed in the Midlands and East regions.
The scheme design and budget has been approved by the Secretary of State for Transport, paving the way for main works to start on site. "We are delighted to achieve this really important milestone, which means we can ramp up activities and fully mobilise the site team," said Chris Good, Project Director.
"It comes as a result of a fantastically collaborative approach and a huge amount of hard work involving Skanska, our design partner Mott MacDonald and Highways England. We are now really looking forward to getting going and working to meet our next construction milestone in spring 2021. This is to start our earthworks and piling programme, in preparation for the installation of a new pedestrian footbridge later in the year."
Highways England Programme Leader, Anita Prashar added: "The M42 corridor is an important strategic route in the Midlands. By making safety and capacity improvements at junction 6, we'll support economic growth and planned development in the region.
"The upgrade, at junction 6, will reduce congestion, helping to make every day journeys easier and more reliable for motorists, and improve access for cyclists, walkers and other vulnerable users of the network.
"We welcome the Secretary of State's go-ahead for the improvement and will continue to work collaboratively with Skanska to deliver this vital upgrade."
The project involves the construction of a new junction 5A on the M42, approximately 1.8km south of the existing M42 Junction 6 at Solihull. A new 2.4km dual carriageway that will connect the new junction 5A to the A45 at the Clock Interchange will also be built. Pedestrians will benefit from a new footbridge over the A45 near to the Arden Hotel.
Works started in March 2020, which included surveys, demolition works and digging trial holes – preparing the site for main construction works. The project is scheduled for completion in 2024.