Press release
10/03/2021 09:30 CET
Skanska has completed work to replace the existing Pharmacy and construct a new Video Court Centre (VCC), on behalf of our long-standing customers, Serco Group and the Ministry of Justice (MOJ).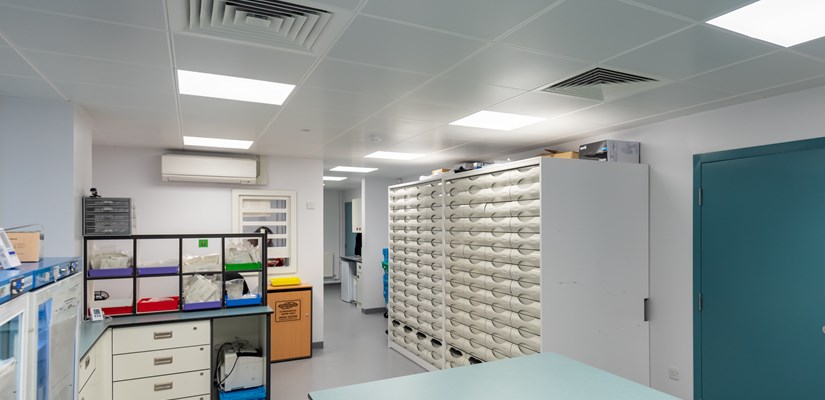 The team started on site in January last year, completing the replacement Pharmacy in August, followed by the new VCC six months later.
Drawing on our team of integrated experts' knowledge, we delivered work that included the ceiling, partitions, data cabling, mechanical, electrical and public health services and the structural engineering services.
The work to replace the Pharmacy has significantly increased its capacity to meet the increasing medical needs of inmates. The facilities provided by the new VCC will reduce the need to travel to court hearings, helping to alleviate the challenges of secure transportation of prisoners and reducing carbon emissions.
Will Birmingham, Commercial Manager, explained: "We have been working closely with Serco as their construction partner since 2009 to successfully deliver the main prison building, as well as the work to extend it, which began in 2015 and created 332 additional prisoner places.
"During this time, we have built up a strong relationship with Serco and the MOJ, ensuring we understood their needs to develop bespoke solutions.
"We were approached to develop and deliver a solution to increase the capacity of the Pharmacy and provide a new VCC within the constraints of the existing establishment. This was achieved by working in partnership with the MOJ to deliver against their design guide for video courts, which underpins their drive to increase the digitalisation of facilities under the Reconfiguration Project."
Throughout the construction phase of this project the team developed a strong relationship with the supply chain and prison staff to minimise disruption to the operation of the facilities, as well as the inmates. During the COVID-19 pandemic the team overcame significant challenges, minimising any delays to the project whilst at the same time prioritising everyone's safety.