Press release
12/03/2021 12:45 CET
Susan will support the industry body in promoting the vital role high speed rail plays in the Government's levelling up agenda.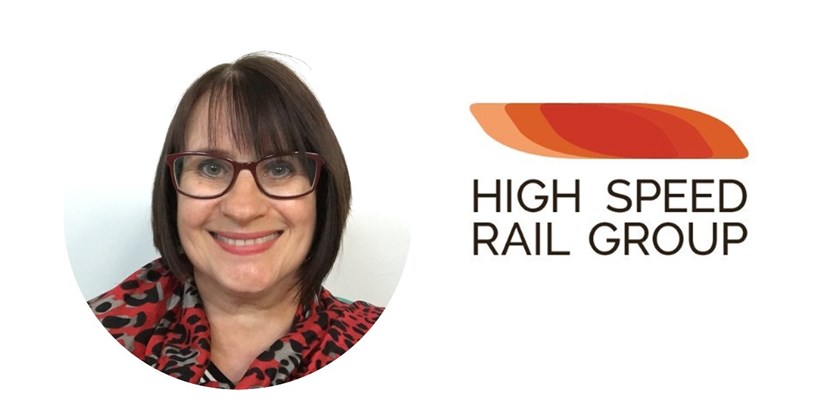 Skanska's Technical Director Susan Ryall has been appointed to the High Speed Rail Group (HSRG) Board. HSRG represents companies with relevant experience and an interest in high speed rail, including Skanska, and is focused on supporting the successful delivery of a world-class high speed rail network in Britain.
Susan is joining the Group's Board during an important period in the development of the UK's high speed rail network, with HS2 proceeding apace and the Integrated Rail Plan for the Midlands and North expected soon.
She will support HSRG in delivering its key priorities in the year ahead, including communicating the transformative impact high speed rail will have on our country, by providing increased connectivity and capacity, and facilitating the modal shift that is essential to achieving Britain's net zero goals.
Commenting on her appointment, Susan said: "It's such an exciting time to join the HSRG Board, and personally a much-valued opportunity for me to use my background in engineering and project delivery, coupled with my experience as a business leader, to advocate high speed rail in the UK.
"With the Government's commitment to HS2, especially with Phase 2a gaining Royal Assent extending the line to the North, and the imminent publishing of the Integrated Rail Plan, the sector has a fantastic opportunity to really get behind the net zero carbon by 2050 agenda, attract a more diverse talent pool and boost job creation throughout the UK."
Having spent over 30 years delivering complex infrastructure projects, largely in the rail sector, Susan has a passion for Britain's investment in a world-class high speed rail network. She is an expert in rail infrastructure delivery and has worked on a number of award-winning schemes such as Borough Viaduct (£81.4m), Bermondsey Dive-under (£74m) as well as High Speed 1. More recently, Susan successfully led our Skanska Costain STRABAG joint venture bid for the HS2 Main Works civils contract worth c.£3.3bn.