Press release
02/06/2021 09:30 CET
The drones can execute complex missions in industrial environments, piloted from a central control room, potentially hundreds of miles away.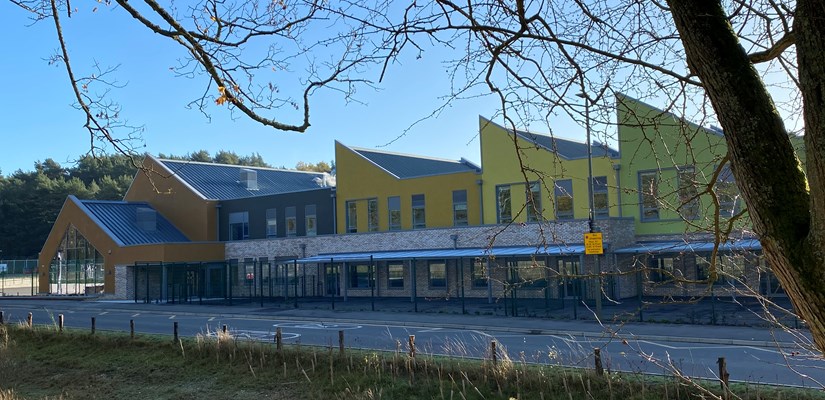 The Building team based at the Mindenhurst project, working with their customer, Defence Infrastructure Organisation (DIO), were invited by the Operational Efficiency team to take part in initial conversations about partnering with sees.ai, a technology company.
sees.ai and their consortium partners, including NATS, Vodafone and BAE Systems, have been awarded funding from UK Research and Innovation, as part of the Future Flights Challenge to develop the technology and run a series of remote trials. The Future Flight Challenge is investing up to £125 million to help advance electric and autonomous flight technologies to unlock new service opportunities and help the UK reach its net zero target.
The benefits of piloting the drones from a remote location includes:
Driving down cost of use, by reducing man-hours and travel, making everyday tasks delivered by drones cost effective.
Providing real-time data, enabling difficult to access snagging and inspection visits, by the right people, from remote locations.
Protecting people's health, safety and wellbeing by removing the need to attend a live construction site.
Reducing the number of vehicles travelling to sites, which means a reduction in the amount of carbon produced.
Peter Cater, Development Manager, explained: We were invited to carry out these trials because of our use and knowledge of drone capability and we were very excited to be the first company in the construction industry to do this. The trials have benefited everyone involved: sees.ai get to test their equipment and remote use of the drones and we get access to accurate, real-time data on our construction activities which benefits us and our customer, DIO.
"Projects like this – at the forefront of innovation – go to show what an exciting industry construction is to be involved in. We are always looking for innovative ways of working, ways to be more sustainable so we can find better solutions for our customers. These trials are just one small part of our digital transformation journey."
John McKenna, sees.ai CEO, said: "Congested area operations are very challenging, but the potential reward for unlocking these types of mission in terms of public health and safety cost efficiency and environmental impact is huge. The successful trials undertaken with Skanska this week are a major step forward in demonstrating the value of Beyond Visual Line of Sight drone technology. We are excited by the results of the trial and what they signal about the acceleration towards a future where drones fly autonomously at scale inside our industrial sites, suburbs and cities."
In the future, the plan is to use these drone flights to capture, photographs and video in high definition, as well as 360 degrees and UV, thermal and 3D scans.
Trials are also underway on our HS2 London tunnels main works contract through the Skanska Costain STRABAG joint venture.