Press release
13/07/2021 09:30 CET
Skanska celebrated reaching a crucial milestone on the £57 million mixed-use commercial development at The Featherstone Building with a topping out ceremony.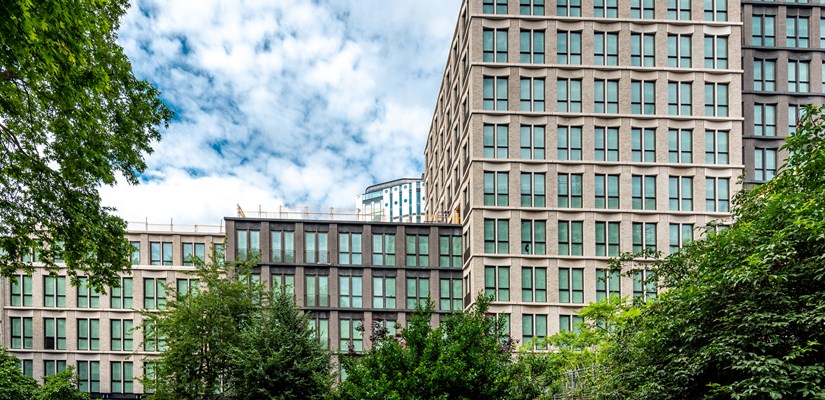 Held at the beginning of July, the rooftop ceremony marked reaching the highest point of construction, with the Scandinavian good luck tradition of flying a fir tree over the building by tower crane, together with pouring the final area of concrete.
Contributing to Skanska's industry-leading target of achieving net-zero carbon emissions by 2045 - including its supply chain, the building is striving for BREEAM Outstanding and LEED Platinum environmental accreditations. To achieve these the building will be supplied by renewable electricity and gas once complete. The team is also installing solar photovoltaic panels that will provide an on-site source of renewable energy, with enhanced sub-metering that enables occupiers to monitor their electricity and heat consumption.
Other sustainable features include biodiverse green roofs that will support nature and wildlife, as well as water efficiency fixtures and fittings that will reduce the occupant's consumption.
Steve Arthrell, Project Director, commented: "To meet both the property company and Skanska's net-zero carbon targets we worked together to incorporate sustainable features that will help to reduce both the annual water consumption and operational carbon used by over 50 per cent.
"By working with our integrated team of mechanical, electrical and public health experts, we drew on our collective knowledge and expertise to incorporate sustainable solutions that not only protect the environment now but can stand the test of time by easily adapting to future environmental and lifestyle changes."
Following the demolition of the original building in September 2019, Skanska took over the site and began the piling work. The team is designing, installing and commissioning the mechanical, electrical and public health services. They are due to hand over the building in March next year.