Press release
16/02/2021 13:00 CET
Skanska achieves the highest rating from the Sustainable Facilities Management Index for the sixth year in the row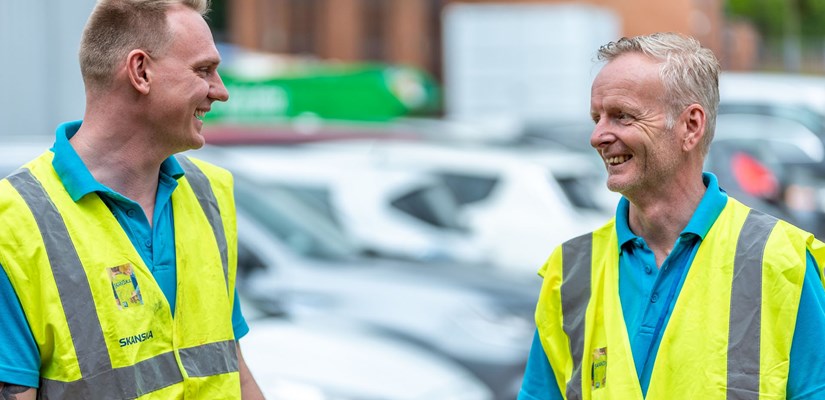 We have received a platinum rating for 2020 from the index, which measures the sustainability of facilities management companies across the industry. We have consistently been rated as one of the top three most sustainable firms.
Skanska provides facilities management to a range of organisations in five sectors: defence, local authorities, education, healthcare and commercial property.
The index assesses organisations against a range of sustainability criteria in a three-stage assessment. The findings are published annually.
The latest report also highlights Skanska's industry-leading low carbon approach. We have set a goal of net-zero emissions by 2045, including all emissions produced by our supply chain. The report says our approach is ahead of the other organisations assessed: "…only Skanska has fully integrated its supply chain goods and services emissions to its public zero carbon strategy."
Managing Director Adam McDonald says: "Being externally and independently recognised as leaders in sustainable facilities management clearly demonstrates to our customers how much we are a values-driven organisation, and it strengthens our position and brand within the market".
Environmental Manager Laura Mayhew-Manchón adds: "It's fantastic to see that the significant steps that our facilities management teams are taking on our sustainability journey are being recognised at a national level. Consistently being ranked platinum by the index is the result of a large collective effort to raise the bar and improve performance."