Press release
26/10/2021 14:47 CET
Skanska UK has entered into a partnership agreement with military charity Walking With The Wounded (WWTW) to raise vital funds for those who served.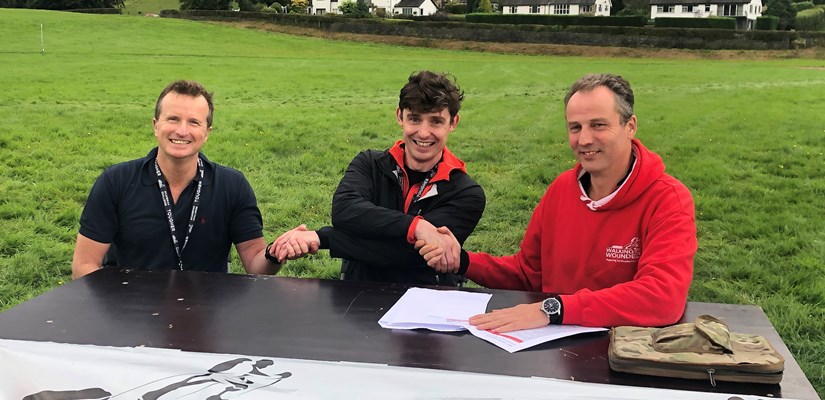 The charity supports ex-services personnel struggling with their mental health and develops pathways for disadvantaged veterans to re-integrate into society and sustain their independence
Skanska recently took part in the charity's Cumbrian Challenge event, raising £2,776, the equivalent to four courses of therapy with WWTW's mental health programme, Head Start. The Corporate Partnership Agreement (CPA) between the two organisations was signed at the finish line of the Cumbrian Challenge event.
Skanska UK will also be taking part in WWTW's next major event in December, Walking Home For Christmas which will raise funds to support its work with the NHS. This empowers ex-military and their families who are in a downward spiral due to poor mental health to thrive once more.
"We are thrilled to have partnered with Skanska," says Fergus Williams, CEO at WWTW. "With their support, our team will be able to continue to deliver our innovative, life-changing services to those who served and their families. We would like to thank Skanska and their team for championing the charity and look forward to working with them."
"Skanska is delighted to be working in partnership with Walking With The Wounded", says UK President and CEO, Gregor Craig. "The charity performs vital work helping disadvantaged military veterans re-integrate back into society by sustaining their independence. We're proud to be helping the charity run such positive programmes supporting those who have served their country."
Skanska UK already has strong links with all branches of the UK's armed forces and boasts many former members of the ex-services in its workforce, all supported by Skanska UK's Military network. The business aims to be an employer of choice for ex-armed forces staff and their families.
"With its strong emphasis on wellbeing and the importance of good mental health, Walking With The Wounded is the perfect fit for Skanska UK," says Nick Denning, co-chair of the Military network. "I look forward to a long and fruitful relationship supporting the charity's vital work."