Press release
26/11/2021 10:29 CET
Skanska Group has been recognised on Forbes' list of the World's Top Female-Friendly Companies.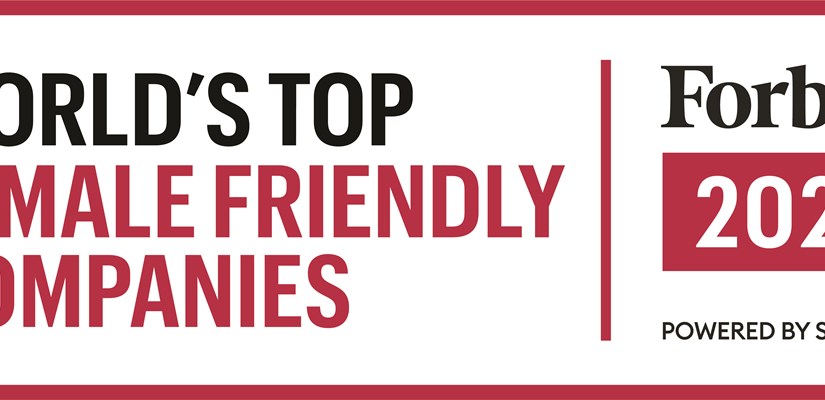 The list rated Skanska Group fourth from 300 companies and the top-ranked construction and development company. Forbes' rankings were based on independent surveys of 85,000 women in 40 countries.
Respondents were invited to rate their employer on criteria such as pay equality and parental leave. They were also asked how their company's marketing messages either promote gender quality or perpetuate negative stereotypes.
Representation at executive and board levels was also considered by Forbes. Here in the UK, three of Skanska's seven-strong Executive Management Team (EMT) are women. Find out more about the list and how it was compiled here.
"We're delighted and honoured to be recognised in this way," says Executive Vice President and Womxn's Network executive sponsor, Katy Dowding. "It's an important step on Skanska's continuous journey towards meaningful inclusion and diversity. We still have a considerable way to go before we can say we're truly female-friendly, but we're taking positive steps across many areas to deliver the change that's required."
Skanska UK's gender-inclusive culture includes a flexible working framework, Flex-it that's beginning to address construction's traditional working hours culture and starting to deliver change across the industry.
Skanska UK's Womxn's Network is actively involved in a range of issues to create a more female-friendly workplace including promoting PPE equipment that is appropriate in size and fit for women (including maternity wear). The network has also done much to recognise awareness of the menopause.
Womxn's Network lead Christina Kio-Bennett says, "The recognition shows the progress at Group level. Here at Skanska UK, we are committed to working on even further progress as identified by our employee-led network and feedback from a recent research study conducted with employees to understand their lived experience."