Press release
17/12/2021 16:46 CET
Skanska announced on Lot 2 of Department for Education procurement programme.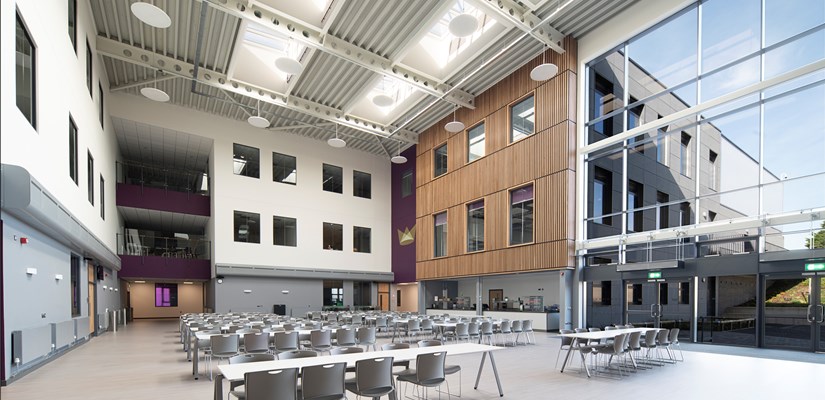 Skanska has won a place on Lot 2 of the Department for Education's major construction projects framework, worth up to £7 billion over four years.
The framework award recognises Skanska's strong track record in delivering education programmes – we have built more than 94 educational institutions, creating tens of thousands of pupil places at schools, colleges and universities across the south of England.
It features a range of educational work, including the government's school rebuilding programme, free school programme, further education college programme and condition improvement funding.
Skanska has been a part of key local education partnerships in Essex and for more than 15 years in Bristol, where we have most recently completed Trinity Academy – a 1,220-secondary school, providing places for 900 students aged 11 to 16, as well as 320 sixth-form students.
Katy Dowding, Skanska's Executive Vice President said: "We're delighted to be awarded a place on the framework, to continue building on our extensive education experience to create superb learning spaces that help give pupils a positive start in life.
"Through the strong relationships we've developed with our educational partners over the years, we intricately understand the challenges of the sector and use knowledge and foresight to meet them. At Mindenhurst School, recently completed in Surrey, we used industry-first remotely operated drones to carry out surveying, saving crucial programme and cost, while significantly reducing safety risks, compared with traditional surveying.
"We will continue to drive use of innovative digital solutions, plus Modern Methods of Construction to deliver the cost efficient, high-quality solutions that the sector needs."