Press release
29/03/2022 17:00 CET
Skanska UK and the Swedish Chamber of Commerce for the UK announce a new sustainability partnership, addressing the urgent action required to build a more resilient future.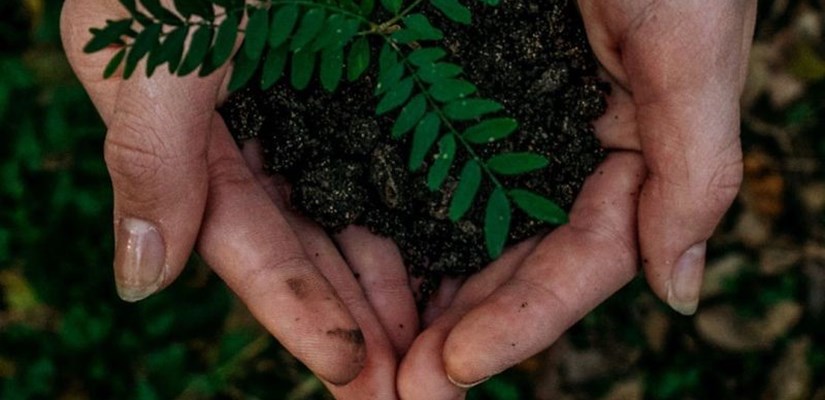 The UK Government has set out an ambitious plan for a green recovery, dependent on both public and private investment. The Ten-point Plan for a Green Industrial Revolution spans across energy, buildings, transport, and innovation, where industry plays a central role.
The partnership will bring together businesses, policymakers and academia to find tangible ways to tackle carbon emissions and share knowledge and innovation, that will support living beyond our lifetime.
"Much like Sweden, the UK is leading the way in the green transition, both in creating public policies and in serving as a greenhouse for innovation. For us, it is only natural to facilitate knowledge-sharing and innovation amongst businesses, policymakers and other stakeholders to meet and share experiences across our two countries," says Peter Sandberg, Chief Executive at the Swedish Chamber of Commerce for the UK.
In 2019, Skanska UK announced its commitment to be carbon neutral by 2045. Not only does this include its own direct emissions but it also includes those generated from its whole supply chain on projects.
Since then, Skanska has achieved significant milestones. This includes converting fully to low-emission, high-performance HVO (hydrotreated vegetable oil) fuel to power all site plant and equipment, and an electric vehicle first policy for its fleet of company cars. To help the wider industry, Skanska has also produced reports on the use of low-carbon materials as an alternative to using concrete and created data tools to track and target carbon emissions.
Skanska is no stranger to forging alliances across borders and industries. In 2019, Skanska and IKEA introduced their joint venture BoKlok to the UK, to build sustainable and high-quality homes that make home ownership accessible to more people. BoKlok is now on track to complete its first development in the UK.
"As a UK construction company with Scandinavian heritage we have shared values and business perspectives with the Swedish Chamber of Commerce, making this an ideal partnership. Businesses cannot work in isolation to solve the climate crisis. This partnership provides a platform to bring leading players together to co-create tangible solutions that can be adopted across diverse industries," says Gregor Craig, Skanska UK's President and CEO.
With Skanska as its sustainability partner, the Swedish Chamber is hosting its annual sustainability summit 'Impact' on 27 May 2022. Thought leaders from both Sweden and the UK will share learning and discuss ways in which industry and government can tackle the climate emergency, and together reach the United Nations sustainable development goals. In addition to this, Skanska and the Swedish Chamber will host a series of roundtable discussions and other events over the course of the next year.