Press release
12/05/2022 16:00 CET
Skanska has partnered with industry leaders to help develop and release new guidance to support productivity.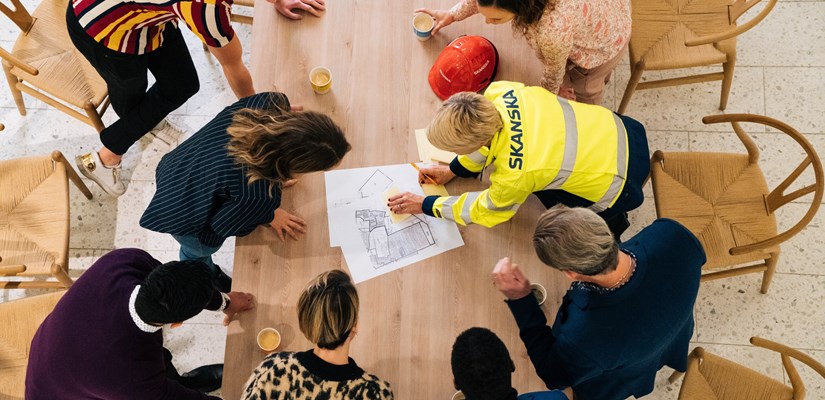 The Construction Productivity Taskforce has been established to bring key industry experts together to identify focus areas to drive more efficient project delivery.
Together, they have released Measuring Construction Site Productivity: A seven-step framework for success. Informed by some of the biggest names in construction, it sets out a practical methodology for measuring and improving productivity and is the first guidance to be published by the taskforce since its inception in 2020.
Katy Dowding, Executive Vice President and Greg Craig, President and CEO represent Skanska UK on the taskforce and Technical and Efficiency Director, Dr Peter Jones has contributed significantly to the framework development.
"Construction productivity has stagnated, lagging behind other industries for many years," said Katy. "It's now vital we work together to address this and create greater levels of productivity on our sites, which not only benefit clients, contractors and the supply chain in terms of time and cost, but also improve safety, quality and carbon performance.
"The aim of the framework is to establish a mindset where productivity is central to planning and management and considered as early in the design process as possible."
The framework sets out everything needed to measure productivity on a project to support implementation and marks the first guidance to be released by the taskforce. The group is also working together to establish the Construction Data Trust – a non-profit organisation committed to transforming how projects are delivered, using a data-led approach – and the Private Sector Construction Playbook.
"Integral to what the taskforce has been able to achieve so far has been collaboration," Katy said. "This will underpin how quickly we're able to drive a more productive industry. The work undertaken together between the parties involved in the taskforce has really driven the progress so far and coupled with a partnership approach to implementation of the updated Playbook guidance, collaboration will be the single biggest success factor."
Download