Press release
26/05/2022 12:09 CET
Skanska UK has participated in a research partnership using technology to keep site teams safer.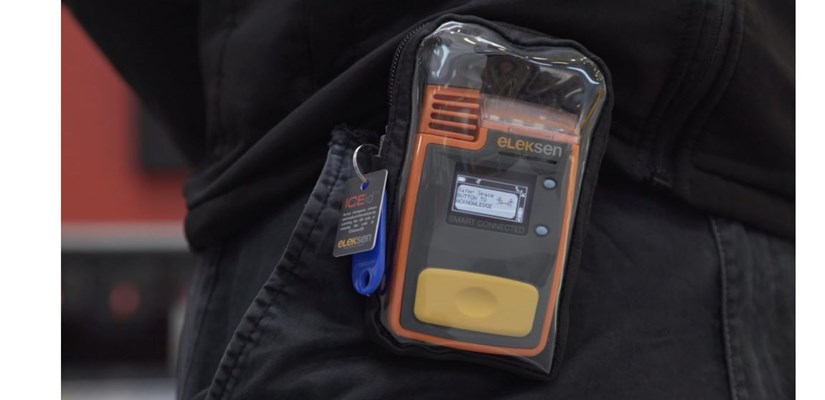 The research examined how wearable digital technology can be used to help ensure safe distancing on construction sites.
The project was undertaken to examine how sites could safely re-open after lockdown to comply with strict government measures, as well as guidelines from the Construction Leadership Council for workers to maintain two metres distance from each other.
The six-month project was undertaken by independent research and technology organisation the Manufacturing Technology Centre (MTC). It took place on an HS2 site and used data from the use of ZoneRanger social distancing wearables at the SAS 13 Bridge Replacement Project in the West Midlands.
The research examined the effectiveness of several location-based devices able to measure distance between individuals and notify them when that gap dropped below two metres. Skanska UK's Health, Safety and Wellbeing team provided support as well a detailed analysis of the data.
The research concluded that, despite initially being conceived as a solution to social distancing, this type of technology has significant potential to help improve general site safety, for example by reducing the risk of injuries related to unintentional safety zone breaches.
"There are huge possibilities for this technology to positively impact the safety and wellbeing of construction workers generally," says MTC's Senior Research Engineer, Ian Thompson. "Initial testing and results indicate that it could help improve, and indeed save, lives."
"Following lockdown, these digital technologies formed part of our strategy to ensure sites could re-open and we could continue delivering great projects to our customers," says Skanska UK's Director of Health Safety, Wellbeing and Quality, Dylan Roberts.
"This wearable digital technology is just one of the ways in which we're collaborating with key industry bodies and our customers. Using technology in this way is an example of the ways that our focus on digital production is continuing to deliver improved safety and productivity."
"Later this year, we'll be applying this technology further as part of object detection trials to ensure the effective segregation of plant from people on our sites."
Find out more
This case study produced by the Construction Innovation Hub contains further details on the research. Funded by the government in 2018 with £72 million from UK Research and Innovation's Industrial Strategy Challenge Fund, the Construction Innovation Hub brings together world-class expertise from BRE, the Centre for Digital Built Britain (CDBB) at the University of Cambridge and the Manufacturing Technology Centre (MTC).