Press release
25/07/2022 09:30 CET
Skanska is trialling a new ground-breaking technology that could be a game changer for the industry.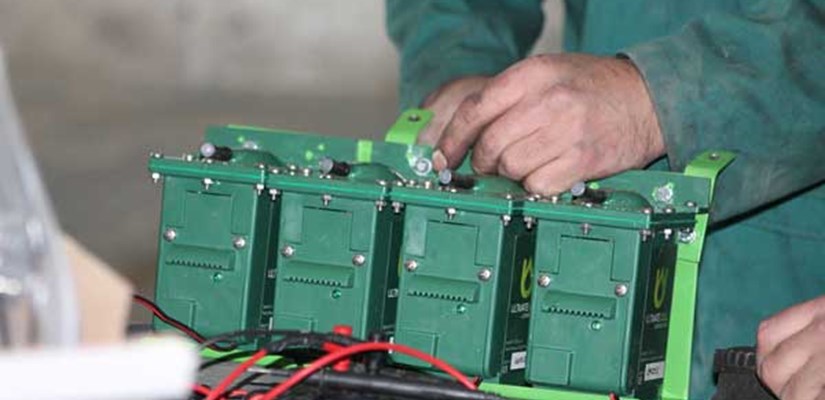 The Ultimate Cell® is an innovative hydrogen device developed by UTIS®. Not much bigger than a can of baked beans the cell increases the efficiency of vehicles and machinery, reducing fuel consumption and gas emissions, and maximising the benefits of hydrotreated vegetable oil (HVO) fuel (which was mandated by Skanska UK for use across all site plant and equipment in 2021.)

Powered by the battery or alternator on vehicles and machinery the cell uses an electrolyte to produce a gaseous mixture of hydrogen and oxygen. This electrolyte only needs to be refilled every 30,000 miles or 1,500 hours (for machinery). The hydrogen is fed into the combustion chamber of the machinery or vehicle, making the fuel burn more efficiently.

There are a whole host of benefits to using these cells that optimise internal combustion engines:
Reduced fuel consumption.
Reduced harmful exhaust emissions.
Reduced fuel bill
.
Can be used with engines run on gasoline, diesel, biodiesel, ethanol or liquefied petroleum gas (LPG).
Protects the engine's components from damaging carbon deposits.
A short payback period.
Small in size and easy to install by a trained mechanic, plant fitter or technician.
The cells can be removed and transferred to other equipment when machinery reaches the end of its life.
Skanska carried out the initial trial on the M42 J6 highways improvement scheme in February 2022. With three cells installed into an HVO-powered generator the trial's initial success led to further tests, this time under controlled conditions.

Green Biofuels (GBF), Skanska's HVO provider, carried out the controlled environment testing at Power Electrics facilities in Bristol. The process involved testing three, then six cells installed in a generator powered by HVO fuel and recording the results.

The results of the trial showed a fuel usage saving of between 5-15 per cent when the generator was in use, and up to 40 per cent when idle.

In addition, a trial of a single cell in GBF's new company Land Rover Discovery was carried out and this achieved similar savings - even though the vehicle has the very latest low emissions Euro 6 engine technology.

Multiple cells and much larger single units are available for larger engines used to power heavy plant, trains, ships etc.

Skanska's Senior Procurement Manager Chris Douglas, who discovered the cell via LinkedIn and then reached out to the supplier said: "Having the opportunity to take this initial discovery and bring it to life with the backing of Skanska is very exciting. So much can be achieved when we work together and support our supply chain. Ultimate Cell is a small business and it's brilliant that we are able to support their development and help shape a sustainable future for all."

Glennan Blackmore, Skanska's Highways Operations Director added: "Skanska will be one of the first companies in the UK to adopt this technology, thanks to the hard work put in by Chris and everyone involved. This technology has the potential to generate big savings in carbon and cost, not just for Skanska but also for other companies and industries in the UK. I am very much looking forward to seeing how this progresses.

Skanska is now working with the supply chain to upscale the use of the hydrogen cell technology.