Press release
19/10/2022 09:30 CET
Skanska's team of experts at Unity Place in Swindon, has handed over new offices for Zurich Insurance.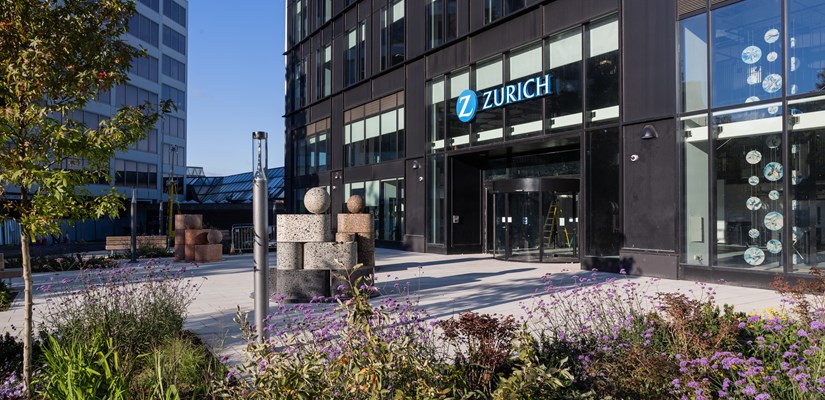 The £39 million project began in the summer of 2020 to deliver around 100,000sq ft of office space over six floors with Skanska delivering specialist piling, construction and mechanical and electrical engineering.
Skanska used a low carbon site set-up approach to realise Zurich's aim of providing a sustainable environment for employees, through a climate-smart building. This saw the team work to identify every decision impacting carbon emissions, leading to an 85 per cent reduction when compared with traditional methods. This was achieved through innovations such as use of concrete-free site office foundations and swapping red diesel for hydrotreated vegetable oil to power plant and equipment.
It's targeting BREEAM Excellent – which will put it in the top ten per cent of non-residential buildings in the UK in terms of sustainability.
Applying their knowledge and foresight our team introduced digital solutions such as Open Space a tool to automate project progress capture and documentation powered by artificial intelligence (AI). By capturing and documenting vital work, it stores the information and transforms the data so it can be viewed from any location interactively using AI tools.
Charlie Norris, Operations Director at Skanska, comments: "We're proud that this development has delivered the first new office space in the heart of Swindon in a generation and it's a in a state-of-the-art, sustainable building.
"Working closely with our customer on this project meant we could make responsible decisions because we understood our common goals and how we could achieve these. Ultimately, the aim was building a sustainable workplace that enhances peoples' wellbeing. We are delighted to hand over a resilient, adaptable workplace that creates a productive working environment for the people that use the facilities."
Ian White, Zurich Project Manager, comments: "When we were looking for a contractor to deliver this new building for us, it was important that they understood our environmental policy and how sustainability is at the heart of this new building. Our goal was to create a healthy place for people to work from, and Skanska's commitment to net-zero carbon emissions by 2045, including their supply chain, made them a perfect fit to work with us and we are delighted with our new building."