Press release
27/04/2023 16:15 CET
Katy will take over from Gregor Craig who is to retire.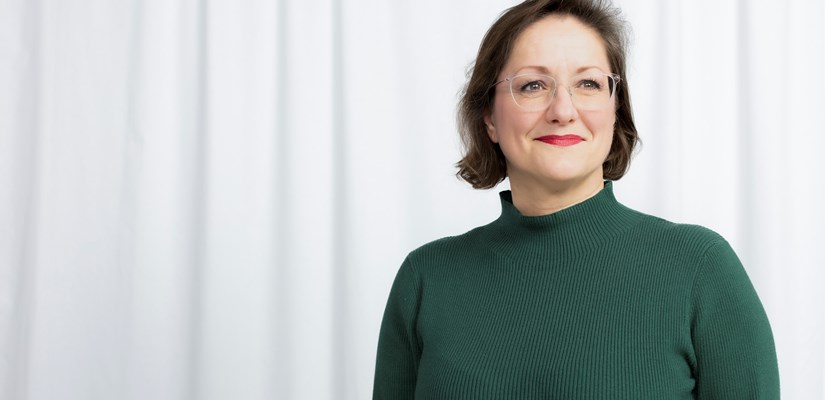 Katy Dowding, who is currently a member of Skanska UK's Executive Management Team, takes up her new role as President and CEO from Tuesday 2 May. Over her 20-year career with Skanska, Katy has held a diverse range of commercial, operational and strategic leadership roles, including Managing Director of Skanska UK's facilities management operation for five years.
Since 2017, Katy has held the role of Executive Vice President with responsibility for Skanska UK's building and building services businesses. She is also a member of the Skanska Costain STRABAG joint venture board, overseeing the delivery of the London tunnels section of High Speed 2.
A well-known figure in the UK construction industry, Katy sits on the industry-level Construction Productivity Taskforce and previously held the role of Chair of the National Association of Women in Construction for eight years. She is also the executive sponsor of Skanska UK's Womxn's and Pride employee networks.
"It is with great pride I welcome Katy as Business Unit President for Skanska UK. She has shown strong leadership skills during her career that spans more than 30 years in the industry. Her drive and desire to make an impact coupled with her inclusive leadership style is a great combination that can take Skanska UK to the next level. I warmly welcome her to the position and look forward to working with her," says Anders Danielsson, President and CEO of Skanska Group.
Commenting on her appointment, Katy Dowding added: "I'm honoured and hugely excited to be given the opportunity to lead Skanska UK. It's a fantastic business with talented people who help our customers to deliver successful projects and a lasting legacy for society. We are very much focused on partnering with our customers and supply chain, helping to deliver on the big priorities for our industry, including improved productivity, greater diversity and inclusion, and a net-zero carbon future."
Greg became President and CEO in 2017, since then he has led the business to deliver a consistently strong financial performance and personally championed important causes, including around mental health and wellbeing. He guided the business through the global pandemic, helping to shape the industry's response through a unique period in our history, whilst supporting people during a time of great uncertainty.
"I want to express my deepest gratitude to Greg for his commitment and professional leadership throughout his six years as Business Unit President for Skanska UK. His business mindset and ability to always put the customer first has positioned Skanska as one of UK's most successful construction companies. I wish him all the best for the future," says Anders Danielsson, President and CEO of Skanska Group.
Adam McDonald succeeds Dowding as Executive Vice President for Skanska UK's building and building services operations. Since joining as an undergraduate 20 years ago, Adam has held senior strategic and commercial roles. For the past five years he has operated as Managing Director of Skanska UK's building services division, which delivers facilities management and mechanical, electrical and public health engineering.