Press release
19/10/2023 09:30 CET
Peter Jones has been awarded honorary status as Visiting Professor in Construction Operational Excellence at Loughborough University.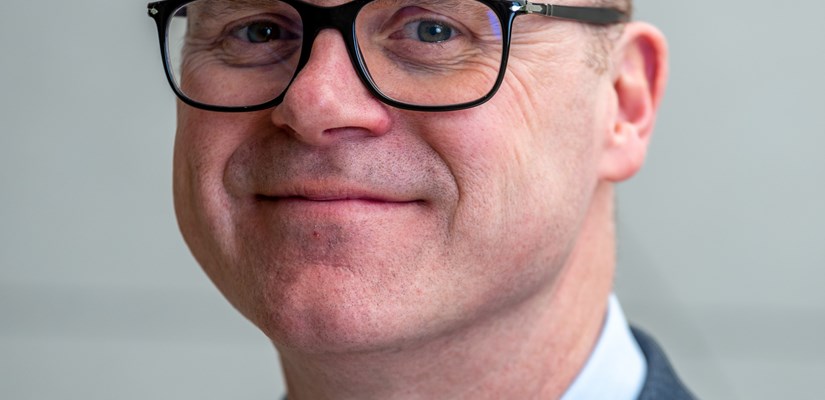 Skanska's building operational efficiency expert, Peter Jones, has been appointed as Visiting Professor in Construction Operational Excellence at Loughborough University to strengthen collaboration between industry and academia.
The role will see Peter, Technical and Operational Efficiency Director for Skanska's construction arm, provide industry insights to support and inform the University's research and teaching programmes in the School of Architecture, Building and Civil Engineering.
Professor Malcolm Cook, Dean of the School, welcomed Peter's appointment. He said: "Skanska has a strong reputation for technical innovation, as does the School, and we're excited by this opportunity to explore new opportunities in both research and teaching. We see many novel connections and Peter's view from the forefront of building innovation will help our organisations to lead the sector into a more sustainable future – both socially and commercially."
Peter holds a PhD in advanced concrete technologies from Loughborough and is a Fellow of the Institution of Civil Engineers. He brings more than three decades of industry experience from across the building, civil engineering, central government, and R&D sectors. He has worked on some of the most complex building and infrastructure projects in Europe – including leading design management on the European Spallation Source in Sweden, a ground-breaking pan-European project to build the world's largest neutron beam source.
Peter's appointment is the latest development in his work to drive greater collaboration between industry and academia, which has already seen him both lead an Innovate UK Knowledge Transfer Partnership with Loughborough University and steer work with the University of Cambridge to develop best practice guidance on productivity measurement. He has also supported Skanska's involvement in the Construction Innovation Hub at the Manufacturing Technology Centre to improve industry best practice in the use of modern methods of construction.
Peter said: "There is significant scope to drive productivity improvements, digital transformation and carbon reduction in our industry and we're really committed to making that happen, so I'm honoured to be able to shape Loughborough University's research and teaching programmes in this area.
"It's a win-win for both Skanska and Loughborough as we can share developing technology and insights, while showing just how much impact you can make through a career in construction – stimulating the innovative thinking we need from the next generation of design engineers."
Peter will initially hold the role for three years alongside his position at Skanska, where he oversees the core technical functions in Skanska's building operations, responsible for delivery a wide portfolio of major construction schemes across the commercial office and defence sectors and for some of the sector's largest customers.