Press release
30/10/2023 10:00 CET
Skanska has been ranked as one of the world's best employers in a survey of global industry peers by respected business magazine Forbes.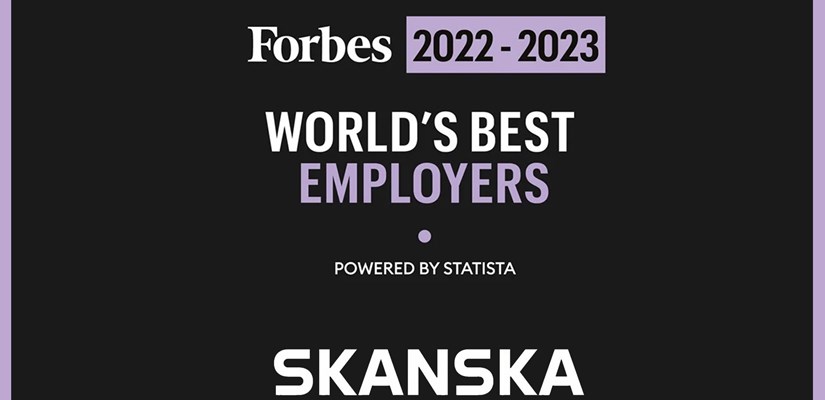 The exclusive "World's Best Employers" list is based on surveys with more than 170,000 employees in over 50 countries who work for multinational companies and institutions, conducted by market research company Statista.
"Being recognised as one of the best employers globally is a significant achievement, and it shows how much we prioritise the wellbeing and development of our employees, says Katy Dowding, President and CEO of Skanska UK.
"I am proud to work for an organisation that has a focus on creating an inclusive, collaborative, healthy workplace and this applies to everyone whether you work on our projects or in our offices. Being a good employer allows people to bring their whole self to work which improves both employee wellbeing and business performance."

Those interviewed were asked whether they would recommend their company to family or friends, and to rate their employer based on criteria such as work- life balance, career advancement opportunities and employee diversity.
The methodology and focus of the review are described at the link here: The World's Best Employers 2023 (forbes.com)
Download