Press release
15/11/2012 08:40 CET
Skanska and Brent Council have won a top industry award for successfully involving the community in developing the new Brent Civic Centre.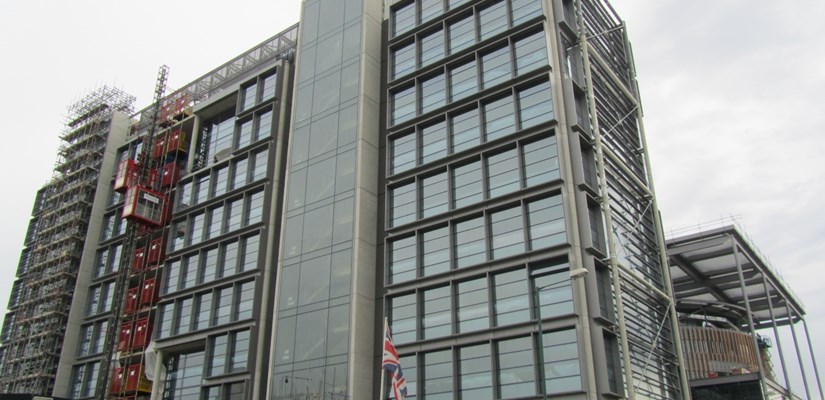 The £85 million project won the innovation category at the Local Government Chronicle's (LGC) Business Partnership Awards 2012.
Judges said they were impressed with how Skanska and Brent Council "demonstrated real community engagement", and how their close working partnership delivered an innovative design that has become "a national exemplar".
The judges added: "The passion from Skanska and Brent Council is infectious!"
The building of the new centre, involving more than 2,700 Skanska staff and contractors, will provide a centre for thousands of local people to meet and enjoy community facilities when it opens in summer 2013. It will also provide office space for more than 2,000 Brent Council workers.
The LGC awards recognise companies who have worked in close partnership with a council or group of councils to deliver quality services. Since the Brent Civic Centre project began two years ago, Skanska and Brent Council's close relationship has meant the local community has been kept up to date with the progress of the centre.
So far, people living in 20 out of the 21 wards in the borough of Brent have worked on the project and have been involved with community projects run by Skanska and its trade contractors, including:
The renovation of a local playground to make it safer for children to use.
Taking part in the Open Doors Event: a UK-wide project to raise awareness of the career opportunities available across the construction industry.
More than 1,500 students at local schools, colleges and universities have either toured the site or been visited to learn how Skanska has used the latest technologies on the project.
More than 400 local trade contractors were invited to an event to find out how they could work on the project, helping to boost employment in the borough.
46 different nationalities from across the borough have either worked or are working on the site.
Councillor George Crane, Lead Member for Regeneration and Major Projects at Brent Council, said: "It has always been a priority of both Brent and Skanska to ensure that community groups have been involved in all stages of the Civic Centre project. This award is a testament to our shared objectives and vision. I am looking forward to seeing the Civic Centre used as a hub for Brent's diverse community."
Paul Davies, Project Director for Skanska's London and South East Building division, said: "This award is the result of everybody's hard work over the past two years and we are very proud of our achievements so far.
"The team is looking forward to handing over a building which the people of Brent can be proud of and that provides an environment where the community can come together."
Brent Civic Centre has also recently achieved the BRE Environment Assessment Method (BREEAM) 'Outstanding' Interim Certificate – Design Stage. This means the civic centre – which will be used by thousands of local residents – is on track to become the UK's greenest public building.