Press release
19/06/2014 09:06 CET
Skanska opened a new office in Ipswich last week, creating 35 new jobs.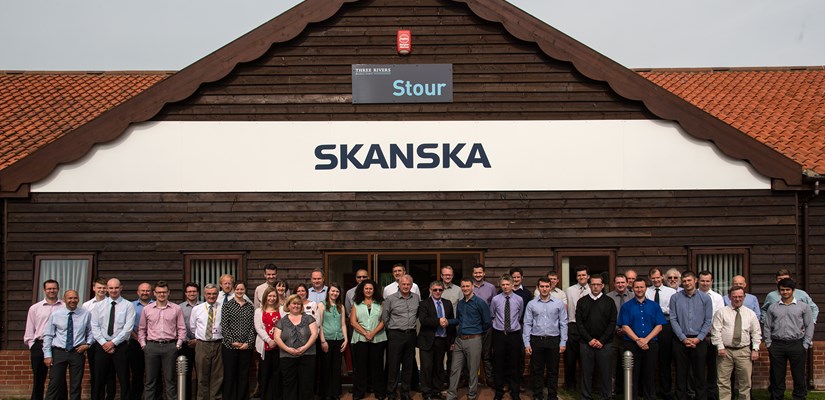 Since last year, when the Government announced a £28 billion investment to support infrastructure development, Skanska has experienced a significant increase in its volume of work. With the increase of professional and technical resources required in Skanska, there has been a need to develop a bespoke office dedicated to supporting the additional workload, leading to the creation of the East Design Support Office (EDSO).
The new design centre builds on Skanska's comprehensive professional technical capabilities and increases in-house capacity for schemes and projects that traditionally would have been outsourced.
Mo Perkins, technical director in Skanska, said: "Creating this regional centre for design support will provide Skanska with additional capability now and in the future, so that we can service our clients' demands for increased investment in the national highway infrastructure. Recruiting local skilled people is important to us, and this new EDSO shows the high level of skills in the area."