Press release
22/05/2014 08:04 CET
A major milestone – the installation of the tower crane – has been achieved at one of Skanska UK's landmark commercial developments, the prestigious 66 Queen Square.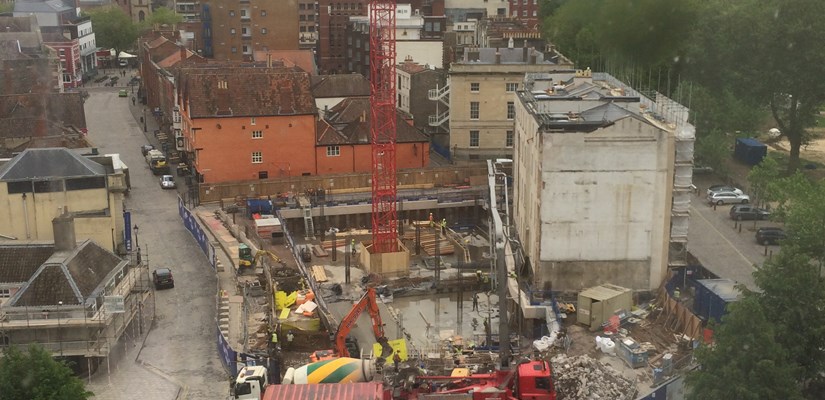 Following the completion of the basement-level construction, the exciting next phase of works will see the entrance to 66 Queen Square transformed with the construction of a concrete frame.
The erection of the tower crane symbolises an important milestone in the continuing works on the scheme, which, when complete in 2015 will offer approximately 61,000 sqft (5,669sqm) of high quality , sustainable, Grade A open plan office space, with exceptional views over Queen Square.
Neal Pickering, Development Director, said: "The leasing/tenant market in Bristol is becoming more active and we are seeing an increase in the number of enquires for the development. With the tower crane now in position, in this very prominent city centre site, we foresee a further rise in the number of new enquiries as work progresses."
Andreas Lindelof, Managing Director, said: "Skanska is committed to maintaining a long-term presence in the South West and Bristol is a fantastic city in which to showcase our development expertise."