Press release
10/01/2014 07:40 CET
Skanska is to build the next phase at HMP Thameside, south London. It is an extension to the existing prison buildings, which were completed by Skanska at the beginning of 2012. The project will create an additional 332 prisoner places.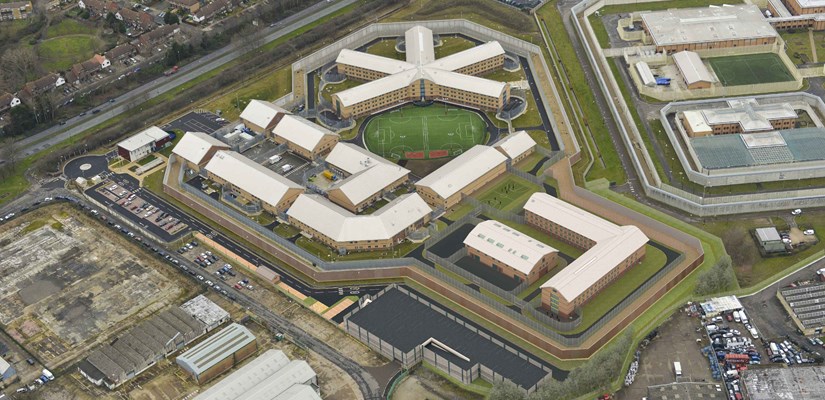 The One Skanska project team will use expertise from building – central and regions, SRW, Cementation and Clark and Fenn to deliver the new facilities, which are set for completion in August 2015.
On behalf of client Serco, working for the Ministry of Justice, the team will start work in January 2014 to build a four-storey house block and a two-storey block where the prisoners will carry out work duties, as well as expand the prison perimeter to accommodate the new buildings.
Terry Elphick, managing director at Skanska, commented: "We used our expertise and knowledge to deliver a first-class custodial building in 2012. Winning the contract to expand these facilities endorses the high-quality work by the team on the original project, the top environmental standards they achieved and the good working relationship with the client."
The main living unit was the first prison building to achieve a BRE Environmental Assessment Method (BREEAM) 'Outstanding' rating. All nine other buildings achieved BREEAM 'Excellent'.
The extension is also designed to achieve BREEAM 'Excellent' through efficient use of water and energy, employing environmentally friendly materials and targeting zero waste.
The current HMP Thameside development comprises 10 prison buildings including a sports hall, reception, kitchen, vocational training workshops and a health and education unit. The living unit is a four-storey building providing 600 prison cells. It boasts a host of environmental features, including a waste vegetable oil biofuel boiler, on-site food composting and water-efficient toilets.