Press release
11/10/2011 09:00 CET
Skanska today announces it has received full planning consent for its first residential development scheme and has completed the purchase of its second development site at Great Kneighton in Cambridge.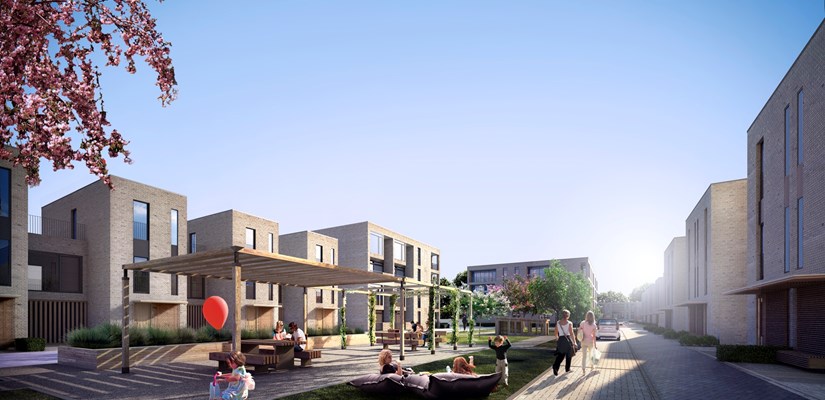 In January of this year, Skanska confirmed the purchase of its first development site, which extends to around 6.5 acres, and forms part of Countryside Properties' Great Kneighton development. This news followed the announcement in December 2010 that it was to establish a Residential Development business in the UK.
The first site was purchased with outline planning permission for 128 properties including both houses and apartments and this latest news enables the company to move forward with its development plans. Construction is due to start in the fourth quarter of this year.
Skanska also today announces that it completed the purchase of its second residential development site, again at Great Kneighton in Cambridge. This new site extends to around 12 acres and has outline planning permission for up to 310 properties covering both houses and apartments.
In the next stage, Skanska will submit details to obtain detailed planning permission for its new homes on this second site. It is anticipated that the detailed planning application will be submitted during the first half of 2012 with construction planned to start later that year.
Commenting, Magnus Andersson, President of Skanska Residential UK said: "Today is a very exciting day for Skanska. To have achieved full planning consent on our first site and completed our second land deal is a key milestone in our UK residential development plans. Cambridge is an exciting market for us and we look forward to delivering our homes there, which will be based on sound sustainable principles and developed to Level 4 of the Code for Sustainable Homes."