Press release
24/12/2013 12:13 CET
The Skanska Balfour Beatty joint venture, which is upgrading the M25 between junctions five and seven in Kent and Surrey on behalf of the Highways Agency, has held a Festive Family Day for members of the team and their families this month.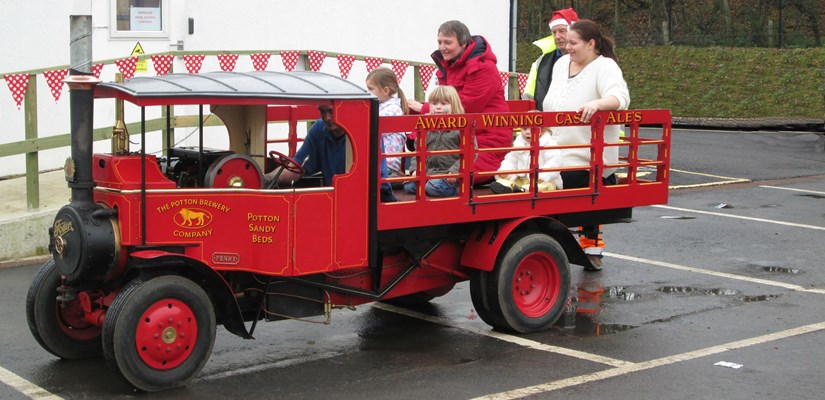 Invitations to the event were also extended to local residents and stakeholders, including families from the Chipstead and Sevenoaks Football Club, who Skanska Balfour Beatty is sponsoring for the 2013/14 season.

The Festive Family Day was also attended by members of the Godstone Village Association, the Lions and local residents with young families. There was a lot for them to enjoy from face painting to the services of a caricaturist. Other attractions included rides on a miniature steam driven Foden truck, games on giant versions of Jenga and Connect 4 as well as a raffle and the opportunity to have a close up look at a fire engine, recovery truck, tractor and Highways Agency Traffic Officer vehicle.

The day was topped off by a visit from the traditional man in a red suit for the younger guests.

Jim McNicholas, Project Director for the Junction 5-7 project at Skanska Balfour Beatty, said: "We were delighted with the success of our Festive Family Day. It was a good opportunity for us to give something back to the local community as well as to the families of our team members."