Press release
07/02/2014 10:50 CET
Skanska UK has had a fifth consecutive year of strong financial performance. In 2013, the operating income (profit) for its construction business was £41.9 million on a revenue of £1,216.3 million. This equates to an operating margin of 3.4 per cent, which is in the upper quartile for the industry.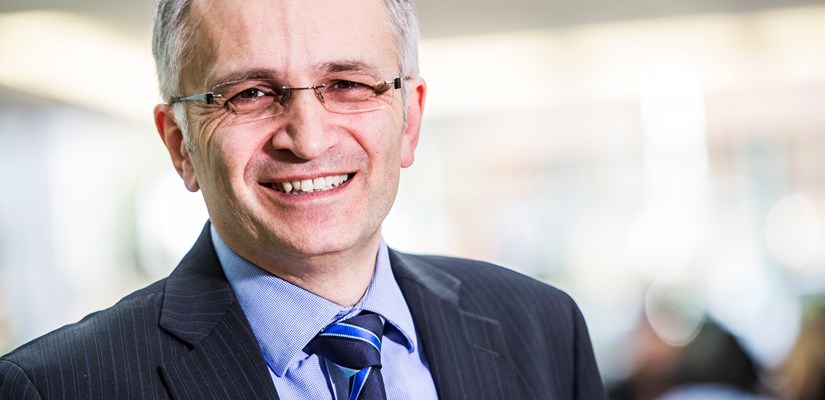 The results are broadly similar to 2012: revenue is up from £1,166 million, operating margins are down 0.2 per cent and operating income is slightly reduced from £42.6 million.
The latest set of results mean that Skanska UK has secured operating margins of at least 3 per cent for the last four years.
In 2013 Skanska UK announced more than £1 billion of new work. UK President and CEO Mike Putnam is positive about the market outlook: "The market is improving and we have secured or been named preferred bidder on a significant amount of work. When we take this into account, we are in a strong position going forward."
In last year's final quarter, Skanska UK secured a £128.5 million contract to upgrade Junction 19 of the M1 in Rugby and a £34 million project to build a new prison block at HMP Thameside in south London.
The company also expanded its workforce by 1,200 people in 2013 through the acquisition of Atkins' highways services business. Good progress is being made with the integration of the team into Skanska.
It was a year that saw the successful completion of several major projects, including RAF Wyton in Cambridgeshire, HMP Grampian in Scotland and Brent Civic Centre in London – set to be named the UK's greenest public building.
The company made significant progress in a number of strategic growth areas.
Skanska began construction on its first commercial development projects in the UK: 66 Queen Square in Bristol, The Monument Building in central London, and Bentley Works in South Yorkshire.
In green retrofit, Skanska won a number of projects, including an energy performance contract with Barts Health NHS Trust.
In energy, Skanska and GE launched Smart Grid Enterprises to help deliver the UK's smart metering programme.
Skanska also made strong progress in the water sector last year. Working in joint venture, the company secured the Thames Water AMP6 five-year framework, worth approximately £80 million per year to Skanska from 2015. This complements the company's existing successful partnership with Anglian Water.
Putnam adds: "We have weathered the economic recession well, securing strong results throughout the last five years. We are now looking forward to a period of planned growth and expansion thanks to the strategic choices made as part of our business plan and growth in our chosen sectors. There are major opportunities on the horizon and I am very optimistic about the future."