Press release
31/07/2013 06:45 CET
Located in the Mayfair area of London, close to Berkeley Square, 34-36 Bruton Street has been won under a single stage lump sum competitive tender. It is an £8 million design and build contract for a mixed-use development, consisting of retail, office and residential apartments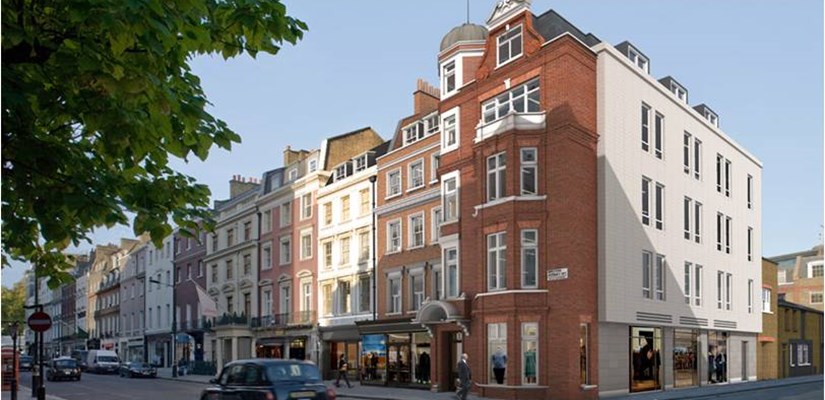 Work is due to start for client, Berkeley Square Holdings Ltd, in August 2013 and is due to complete in December 2014. It involves:
The demolition of existing buildings on the site – with the exception of the façades to 34 Bruton Street, 36 Bruton Street and 13 Bruton Place, which will be retained.

Construction of a new steel framed four storey office and two storey apartment building.

The installation of cladding in stock brick and Portland Stone using hand set techniques.

Raising the retained façade of 34 Bruton Street by nearly 500mm to align the floor levels.

The internal areas of the apartments and office floor will be fitted out to a category A standard.

The internal retail areas will be finished to a shell and core standard.
Where possible, Skanska will use its expertise and knowledge to incorporate sustainable solutions into the construction process, like:
The efficient use of water and energy.

A target of zero waste to landfill.

The use of materials throughout the construction phase that have a zero impact on the environment.

Mitigating the impact of its operations on ecosystems.

Minimising the impact of its operations on water and land contamination.
Representing the client, Richard May of Lancer Property Asset Management, said: "It was evident from the tender interviews that Skanska is a very professional contractor and the team put forward for this challenging project has the expertise to deliver high quality within a tight programme."
Paul Heather, Managing Director for Skanska's Building – London and South East Operating Unit commented: "Winning this contract is further proof of our ability to adapt to any size project, whether it is the tallest building in the City of London, a mixed-use development or an innovative solution that creates more space for our client.
"We are looking forward to working with the client to deliver a building they can be proud of now and in the future."