Press release
28/02/2014 11:21 CET
Pothole repair costs could be reduced significantly if the UK adopted a Swedish technique, delegates at a Skanska conference were told.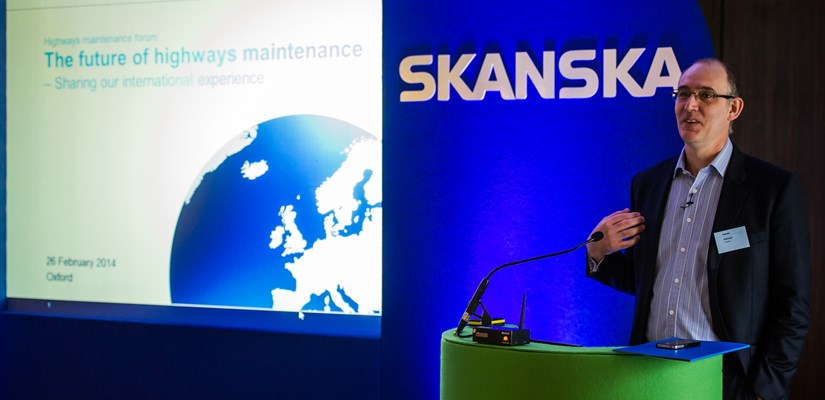 The conference, held on Wednesday at a hotel in Oxford, was attended by key clients from the highways maintenance sector. Over 80 people joined Skanska delivery teams from UK, Sweden and Poland to discuss the future of highways maintenance.
The forum began with keynote speaker, Tony Juniper talking about how climate change is affecting us and in particular road networks. Then came presentations from Skanska's Swedish and Polish employees describing how winter maintenance is undertaken managed in their countries. This was followed by an explanation of an innovative technique being used to repair potholes in Sweden.
After lunch, attendees took park in an interactive building information modelling (BIM) session, which encouraged attendees to think about how BIM can be used on highways maintenance projects.
Adrian Cooke, Senior Operations Director of infrastructure services said the event had been successful: "It was great to have all the key figures from the highways maintenance sector in one room. To be able to share our international knowledge was extremely useful and together with building information modelling, I believe this learning will lead to improvements in UK highways maintenance sector."
The event, hosted by Skanska's infrastructure services team, was attended by representatives from: Cambridgeshire, Oxfordshire, Gloucestershire, East Sussex and Somerset county councils; Bath and North East Somerset Council, Peterborough City Council, and the Highways Agency.