Press release
04/07/2014 09:59 CET
The Skanska-built 'Commons' building at Bath Spa University's Newton Park campus was officially opened by Lord Puttnam CBE, last month.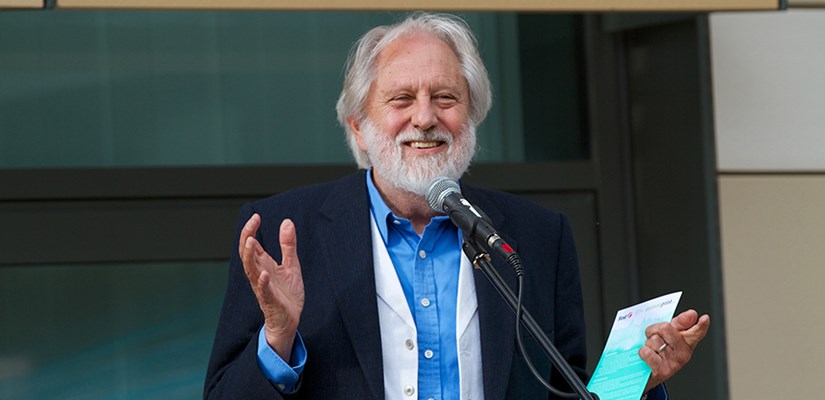 The award winning independent producer, who has won 10 Oscars, 25 Baftas and the Palme D'Or at Cannes, led the celebrations, which also included the unveiling of digital artwork and a new outdoor sculpture.
The new state-of-the-art academic building, part of a larger investment project by the University, has a range of facilities, including 1,800 square metres of teaching and learning space and a superb new digital studio and editing suites for media related courses. It also includes a giant two-storey high media wall as well as an outdoor amphitheatre, new places for students to socialise and a café.
During the event over 30 staff and student collaborative projects were exhibited around the building and performances, displays and installations included:
• Scenes from Shakespeare's The Tempest
• A liquid nitrogen ice-cream project
• A creative 'tea-party' which included poetry
• My story by Olympic swimmer, and University student, Lizzie Simmonds.
Lord Puttnam also unveiled 100 Years of British Cinema, a brand new seven-minute film, while other highlights included a digital installation by the award-winning Julian Opie on the building's 6.85 metre media wall; and a sculpture, 'L'Âge d'Or (Green)' by the University's Professor of Art and Design, Gavin Turk, in the landscaped grounds surrounding 'Commons'.
Professor Christina Slade, Vice-Chancellor at Bath Spa University said: "We have been through a significant period of investment and development over the last few years to ensure our students benefit from outstanding facilities as well as academic expertise."
Lord Puttnam CBE added: "Having walked around 'Commons', the facilities are absolutely stunning. For the first time in long time, I wanted to be 18 years old again and going to university. This is the sort of facility that any university anywhere in the world would envy."