Press release
15/04/2013 08:00 CET
The team working on Her Majesty's Prison and Young Offender Institute Grampian is described as "exceptionally good" by the Considerate Constructors Scheme (CCS).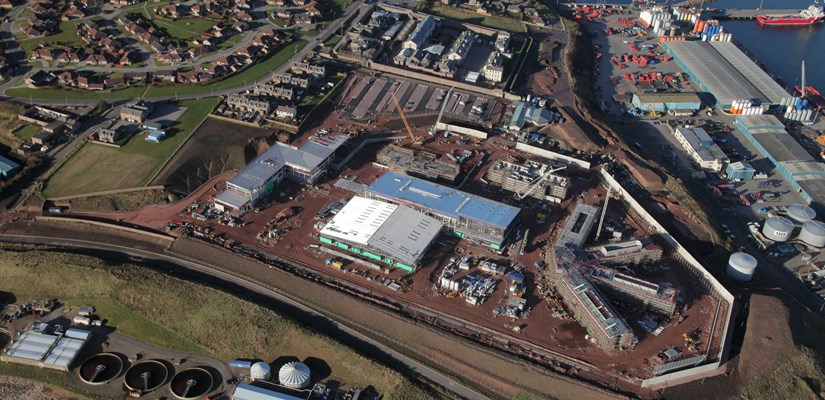 The site team has received a highly complimentary Monitor's Site Report, scoring 44 out of 50.
The CCS is the national initiative set up by the construction industry to improve its image. Sites and companies that register with the scheme are monitored against a Code of Considerate Practice, designed to encourage best practice beyond statutory requirements
Robert Watson from the Considerate Constructors Scheme commented: "Gareth and his team are managing this project to a very high standard and the site is a credit to our industry."
The scheme is concerned with any area of construction activity that may have an impact on the image of the industry as a whole. The main areas of concern fall into three categories: the general public, the workforce and the environment.
Gareth Jacques, Project Director, Skanska – Central and Regions commented: "The team is always creating ways to connect with the local community, like providing jobs for people who are unemployed.
"We also do everything we can to minimise the disruption a major project can cause to the community: to keep heavy traffic away from the village and school we divert large vehicles to a separate entrance and use an innovative wheel wash system to keep the surrounding roads clean."
The report also said that "safety is excellent" and "the team promotes careers in the industry" by arranging site visits for college students.