Press release
06/03/2013 13:00 CET
The World Green Building Council is today unveiling a comprehensive new report outlining the compelling global business case for green buildings.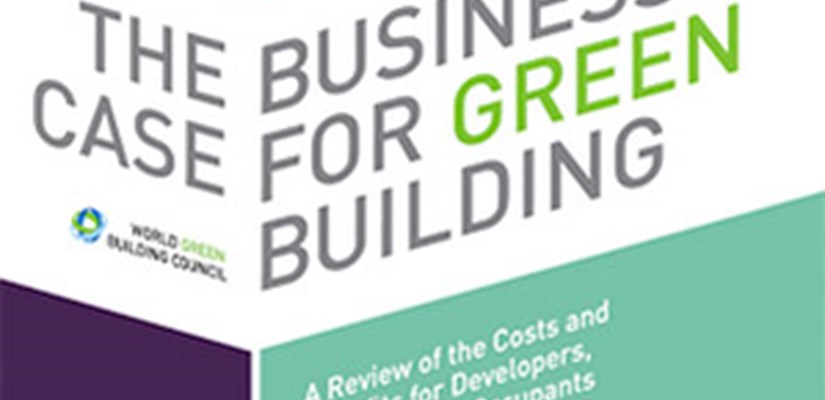 In the Business Case for Green Building: A Review of the Costs and Benefits for Developers, Investors and Occupants, WorldGBC examines whether or not it is possible to attach a financial value to the cost and benefits of sustainable buildings.
The report highlights how green buildings can be delivered at a price comparable to conventional buildings and investments can be recouped through operational cost savings. It also notes that with the right design features, green buildings can create a more productive workplace.
The report specifically focuses on the potential benefits of green buildings throughout the various stages of the building lifecycle, from reduced costs during the design and construction phases through to improved health of workers when a building is in use.
It is the first time all the credible evidence has been compiled into one collective resource.
Key findings include:
- Asset value: Emerging evidence in some markets of green buildings being able to more easily attract tenants and to command higher rents and sale prices;
- Design and construction costs: There has been an overall reduction in the costs associated with designing and constructing sustainable buildings;
- Operating costs: The direct benefits from green buildings in use (such as reduced energy and water use and lower long-term operations and maintenance costs) typically exceed any costs premiums associated with their design and construction within a reasonable payback period;
- Workplace productivity and health: The characteristics and indoor environments of green buildings can influence the productivity and health of workers who occupy them, resulting in bottom line benefits for businesses.
However, the report also identifies a degree of scepticism within some markets on the added value of green buildings. It also acknowledges that while there is a growing evidence base, more data and case studies are needed, particularly in certain regions.
It concludes that by greening the built environment, the industry can deliver on large-scale economic priorities such as climate change mitigation, energy security, resource conservation and job creation, long-term resilience and quality of life.
Jane Henley, CEO of the World Green Building Council, said:
"This report synthesizes credible evidence from around the world on green buildings into one collective resource, and the evidence presented highlights that sustainable buildings provide tangible benefits and make clear business sense.
"From risk mitigation across a building portfolio and city-wide economic benefits, to the improved health and well-being of individual building occupants, the business case for green building will continue to evolve as markets mature. Indeed we have already seen this momentum grow globally where in more and more places, green is now becoming the status quo."
Paul King, Chief Executive of the UK Green Building Council, said:
"This report is a very valuable compilation of all the credible research into the business benefits of green building from around the world. As sustainability becomes ever-more embedded in the market's expectation of good quality, it may prove increasingly difficult to disaggregate the 'green premium', but what is certain is that those buildings that don't keep pace will inevitably lose value."
The report was produced in partnership with PRP Environmental along with the following sponsors: Skanska, Grosvenor, and the Abu Dhabi Urban Planning Council/Estidama.