Press release
18/11/2013 06:48 CET
Over the past two years, the Building – London and South East Operating Unit has arranged for employees from various businesses across Skanska to help a local charity, Spitalfields Crypt Trust.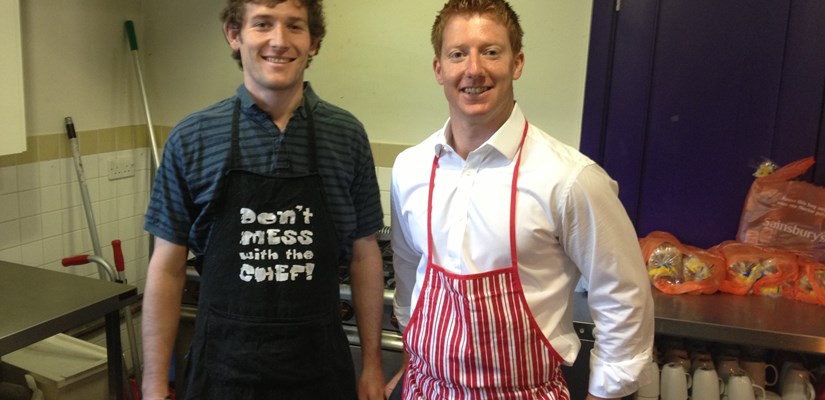 So far, Skanska has provided 57 volunteers, spending a total of almost 400 hours at the centre from Building – London and South East, Building – Central and Regions, SRW and employees from its Maple Cross head office.
Gary Davidge, Centre Manager, commented: "I wanted to say thank you for getting your employees to come down and work with us. The work that Skanska is doing plays more of a role then you would ever be able to see."
Recently, John Birch, Project Director for Skanska and Matthew Perry from Land Securities, the client for the 1 & 2 New Ludgate project, London, spent a morning making over 40 breakfasts for visitors to the centre.
Gary added: "We are really grateful to Skanska for your faithfulness in serving the poor and homeless and I know they are too. So please pass on my thanks to everybody involved."
Spitalfield Crypt Trust is an organisation that provides a range of high-quality support, rehabilitation and training services to help people who are recovering from homelessness, poverty and addiction.