Press release
18/02/2014 16:00 CET
Today, Rt Hon Michael Fallon MP visited Skanska's development project at its Bentley Works in Doncaster.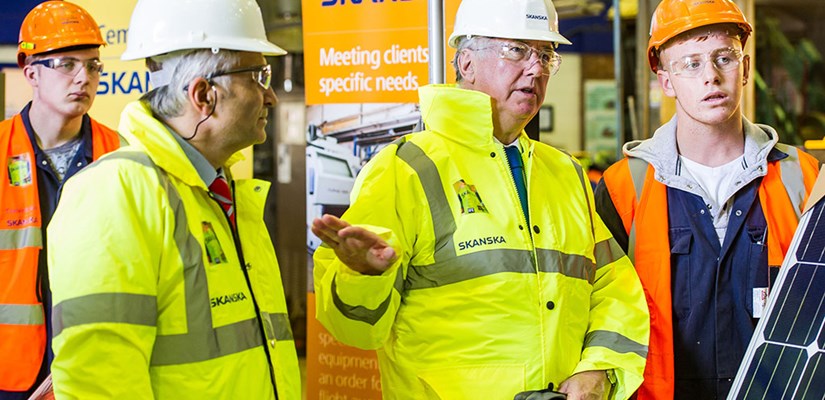 The minister learned about how the development will be Skanska's greenest project worldwide and will help Skanska develop a northern hub from which to expand its business.
He met the nine apprentices employed on site by Cementation Skanska and took a tour of existing workshops and the construction site.
The new Bentley Works will provide a modern workplace for Skanska employees, with new office space, an upgraded fabrication shop and a modern workshop environment. The project will safeguard 121 jobs and create 62 new jobs. Local supply chain companies are being used during the construction phase for work as varied as prefabrication, building information modelling and mechanical and electrical engineering.
Skanska is investing £12.9 million in the project, with a further £1.3 million coming from a Regional Growth Fund grant. Whole-life cost analysis of the project ensures that the 'green' approach to construction of the building will pay for itself. The new workshops will use 40% less energy than standard and the office accommodation 25% less energy.
The construction project is due to be completed in 2015.