Press release
05/11/2013 14:45 CET
A Skanska project director was honoured at the Construction Manager of the Year Awards last week.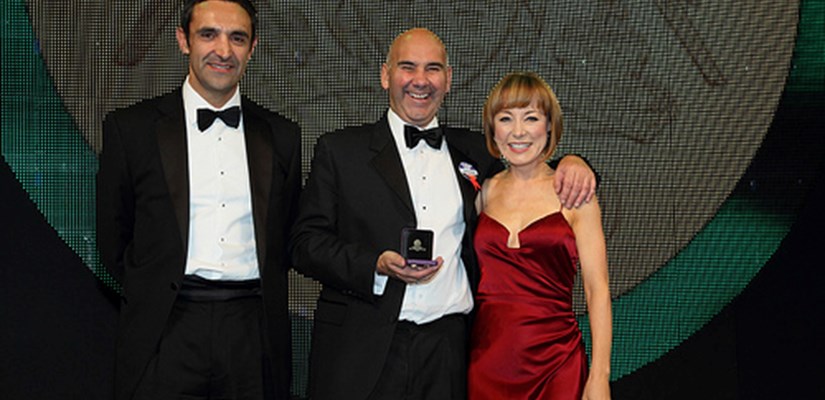 Steve Arthrell took home a gold medal for managing the construction of a commercial office block located on Poland Street, London.
Over 1,000 people attended the glittering awards ceremony at the Grosvenor House Hotel to celebrate excellence in construction.
He came top in the New Build and Refurbishment, £7 million to 10 million category for executing a major structural refurbishment over six storeys in a confined and busy Soho street full of bars, shops and recording studios.
Paul Heather, Managing Director for Skanska, commented: "Winning a gold medal at such a major awards ceremony is a fantastic achievement and well-deserved recognition of Steve's hard work and dedication.
"Steve ensured that he understood the client's requirements and engaged with his project team to minimise disruption to the surrounding neighbours and deliver a building that the client is proud of."
The awards have 12 categories covering managers on all construction projects from the smallest scale up to the very largest retail and commercial developments. Each category has a gold and silver medal winner with all the gold winners going forward for the final selection of 'Construction Manager of the Year'.