Press release
28/08/2013 09:25 CET
The civil engineering team working on National Grid's London Power Tunnels, which will create a new 32km electricity superhighway under London, have broken through at Wimbledon.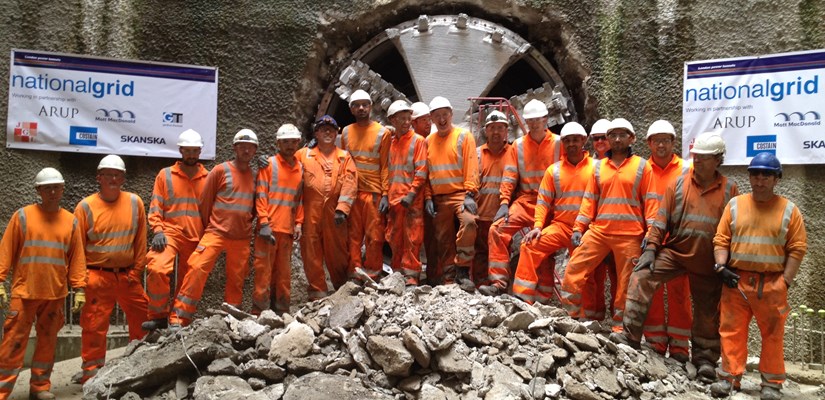 The tunnels will house 10 new 400kV circuits totalling 192km, as well as 32km of 132kV circuits.
Since work started in 2011, the team has successfully built 14 new shafts and bored 18km of tunnels, which plunge between 20m and 50m below ground.
Two tunnel boring machines (TBMs) are being used on the project; "Evelyn" which is 3m internal diameter (ID) and "Cleopatra" which is 4m (ID).
An average distance of 55m a day was tunnelled by Evelyn on the stretch down to Wimbledon, breaking through on 15 August, with 96m achieved as a maximum in one day. Approximately 31,000m³ of excavated material was produced, with 100% of it being recycled.
Commenting on the breakthrough, achieved eight days ahead of schedule, construction director Lennart Stenman said:
"It's a major milestone to achieve and the team should be rightly proud arriving ahead of programme.
"Our next challenge will be to dismantle the TBM, bring it out from the shaft, from 30m below ground, complete maintenance work and get it ready for its next leg.
"That will mean transporting the TBM sections by road back to Wandsworth, so it can recommence tunnelling, heading north towards Kensal Green."
At any one time up to 250 people are working on the project with Costain, which is scheduled for completion in 2018.