Press release
18/10/2013 10:56 CET
Skanska UK has won the Achievement Award for Innovation from the British Quality Foundation (BQF).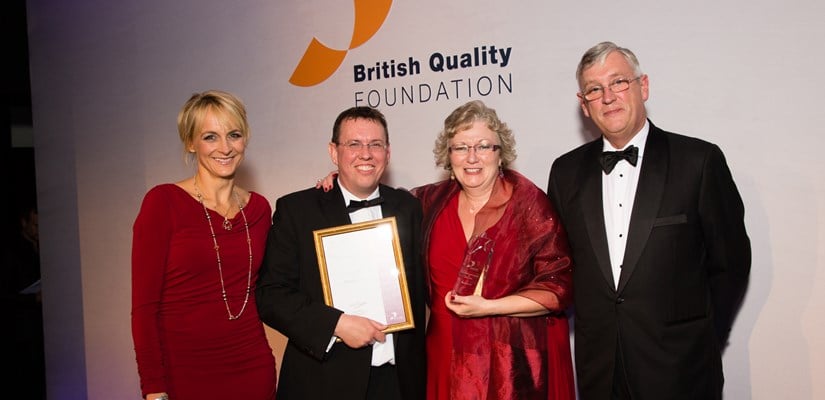 Skanska UK won the award for its integrated management system – which brings a huge range of processes across the company into a single framework. The system within Skanska UK is called 'Our way of working'.
The team received the accolade at the BQF's annual Achievement Awards event in Park Lane, London, on 17 October. The occasion recognised outstanding achievements of businesses across a number of areas.
Joe Goasdoué, BQF Chief Executive, said: "What makes Skanska UK's integrated management system particularly impressive is that, while the technical infrastructure is unique, a great deal of effort is also devoted to collaborative working with employees and other stakeholders."
One of the benefits of the Skanska system is the way that processes can be shared with joint venture partners and others without compromising internal systems – believed to be an industry first. Many employees from across Skanska's UK business helped develop the system.
Andy MacAskill, Technical Services Director, said: "I am so proud of the whole team for their hard work and unwavering commitment to deliver a world-class integrated management system. Deploying best practice standard operating procedures across our UK business is a core component of our lean construction approach. This is, without question, leading to greater consistency, operational efficiency and improved delivery of our customer requirements."
The BQF was founded by the government and UK businesses in 1993, with the aim of helping companies improve their performance.