Press release
09/11/2012 09:00 CET
Three students from Banff and Buchan College, recently spent a week at the site of the new Peterhead Prison with Skanska and its team of contractors, gaining hands-on work experience.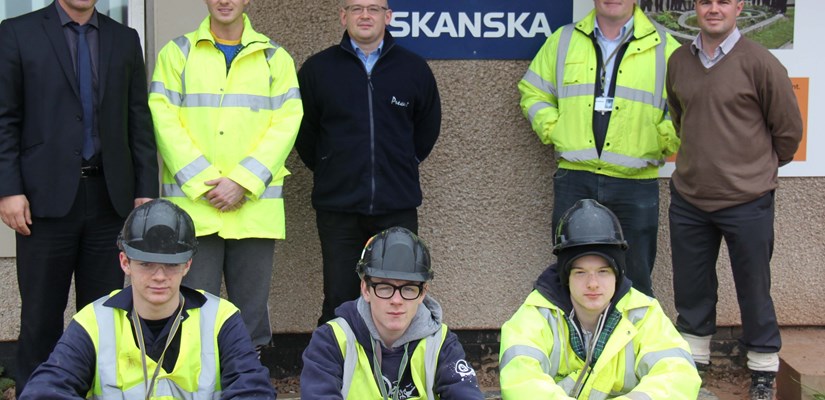 The students are part of the Get Ready for Work programme at the college, designed to develop employability skills and attitudes that employers look for during the recruitment process.
Ryan Burnett from Fraserburgh and Steven Fraser, Peterhead, worked with Pre-Cast Concrete Structures Limited who are responsible for the installation of all the pre-cast structures on site including the new Prison Wall.
They got hands-on, helping with engineering, general labouring, witnessing crane operations as well as seeing first hand the health and safety practices which are involved in constructing such a project.
Ryan Aitken from Peterhead worked with PLF, the company responsible for the standard and specialist block work at the prison.
Ryan assisted with the laying of the different types of blocks being used which gave him an insight as to the expectations of the trade within the industry.
The work experience on site coincided with Skanska's Health and Safety Week.
Gareth Jacques, Skanska project director said: "This initiative is a reminder of what collaboration and a will to make something happen can produce.
"Skanska has been working alongside Banff and Buchan College since we commenced work on the new prison. I would like to thank the students, the college, the Skanska team and our trade contractors for helping this initiative to take place."
Banff and Buchan College is a Further Education College based in Fraserburgh. It also runs a number of local learning centres in Peterhead, Ellon and Macduff.
Links