Press release
17/04/2014 15:46 CET
Skanska has been awarded a £95 million commercial contract to build Creechurch Place in the City of London by Helical Bar, one of the UK's leading property development companies.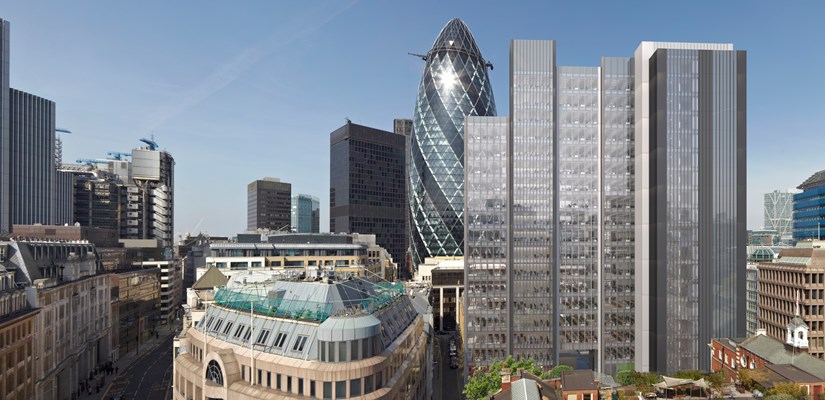 The new T-shaped development will provide 26,000sqm of category 'A' office space over 21 floors, served by 11 lifts. Designed by architect Sheppard Robson, the building is designed to be a sustainable City headquarters, with its landscaped square and distinctive, towering architecture.
Skanska is responsible for construction, mechanical and electrical engineering and installation of services within the main plant rooms.
The building is expected to achieve a BREEAM Excellent rating when complete. Skanska will employ sustainable approaches to construction throughout the project to minimise the environmental footprint of the project, including:
Efficient use of water and energy
Minimising waste
Using materials that have a zero or near-zero impact on the community and surrounding environment
Maximising the use of recycled materials
Paul Heather, managing director at Skanska, said: "We're pleased to add Creechurch Place to our portfolio of London commercial buildings, alongside projects like New Street Square and The Monument Building. Contracts like this are evidence of our growth strategy in action. They demonstrate how our highly experienced teams are well positioned to win and deliver a range of commercial opportunities in this rising market."
Work is due to start in August 2014 and complete in September 2016.