Press release
29/11/2012 18:00 CET
Today, Skanska invited clients and industry experts to its annual management conference 2012.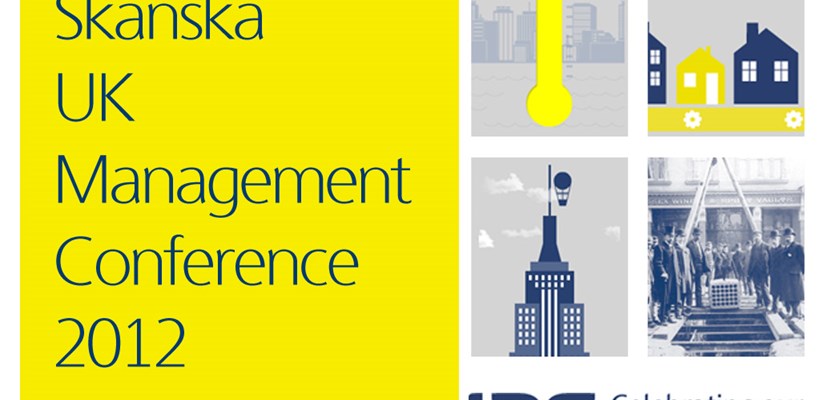 President and CEO Mike Putnam opened the conference with a review of the past year and a look at the year ahead before inviting client Jon Butterworth MBE, group director of safety, sustainability and resilience, National Grid, to address the conference on health and safety.
The keynote speech was delivered by Peter Fisk, CEO of GeniusWorks and former chair of the Chartered Institute of Marketing. He delivered an inspiring speech describing how major businesses have found success by changing their business model to focus on customer challenges. Teams from Skanska provided three examples of this approach within energy, residential development and commercial development.
Afternoon workshops brought together Skanska leaders, clients and industry experts, to explore the keynote topic further, including:
Paul Francis, Modus Services – building winning teams
Sue Housley, Highways Agency – working smarter
Terry Stocks, Ministry of Justice – working smarter
Tony Juniper, environmentalist and author – green markets
Dr Juan Matthews, UK Trade and Investment – smart grids
Ben Wallbank, Smart BIM Solutions – BIM