Press release
18/09/2013 14:58 CET
Presentation of the certification follows a detailed independent review of our information security management systems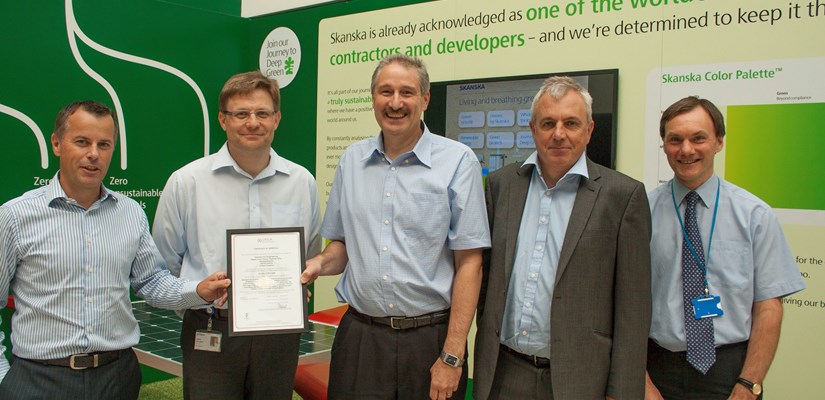 ISO 27001 is an international risk-based standard for information security. The certification covers civils and enabling functions, making it relatively easy to 'bolt-on' additional operating units in the future.
The certification has been awarded following an eight day audit by Lloyds Register Quality Assurance (LRQA) of civils and enabling functions, as well as the building maintenance and security teams at Maple Cross and Bentley offices.
Greg Craig, managing director civil engineering said:
"It keeps us at the leading edge of the industry, making sure that our information security systems are of the highest standards, protecting the integrity and confidentiality of both personal and client data.
"It will also help maintain our competitive advantage by keeping our quality scores high as we bid for new work.
"Most importantly, it is now much easier for our other Operating Units to gain the same accreditation thereby spreading the improvement across Skanska"
There are a number of new company-wide policies that apply to everyone who works for Skanska UK, which can be viewed online.