Press release
17/10/2011 13:30 CET
Skanska UK has won the British Quality Foundation's (BQF) 2011 BQF Achievement Award for Sustainable Future. Chosen by an independent awards jury, to receive an award, the company had to demonstrate its outstanding environmental or social contribution to achieving a more sustainable world.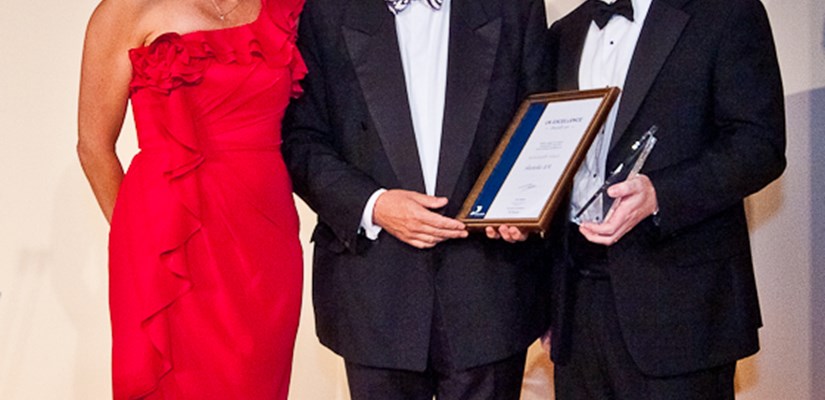 The award was announced at the UK Excellence Awards 2011 Ceremony on Thursday 13th October when Skanska learned that it had impressed judges with its review of every project's sustainability achievements, provision of case studies that enable employees to access environmental information and learn best practice, and the setting of sustainability-related objectives for all employees.
Joe Goasdoué, Chief Executive of the BQF, said: 'Winning a BQF Achievement Award is a fantastic result for any organisation. Skanska has produced exceptional results and made the company a sustainable future leader and a great example to other companies that don't take sustainability as seriously as they should. An excellent performance.'
Commenting, Mike Putnam, President & CEO of Skanska UK said: "This is a fantastic achievement. I am very proud of the work our people have been carrying out in this area. Our approach is based on the themes of green leadership, employee engagement and sound environmental performance at project level. This is underpinned by an external focus on engagement with our supply chain and our clients in a true collaborative way of working. This award is a clear demonstration to me of our consistent approach to leadership and performance.
The BQF Achievement Awards are national annual awards for any organisation to gain recognition for role model activity. The judges seek organisations that have an approach that is innovative and different.