Press release
27/06/2013 12:00 CET
Skanska's mechanical and electrical team based in Woking have donated two brand new iPads to Woking and Sam Beare Hospices.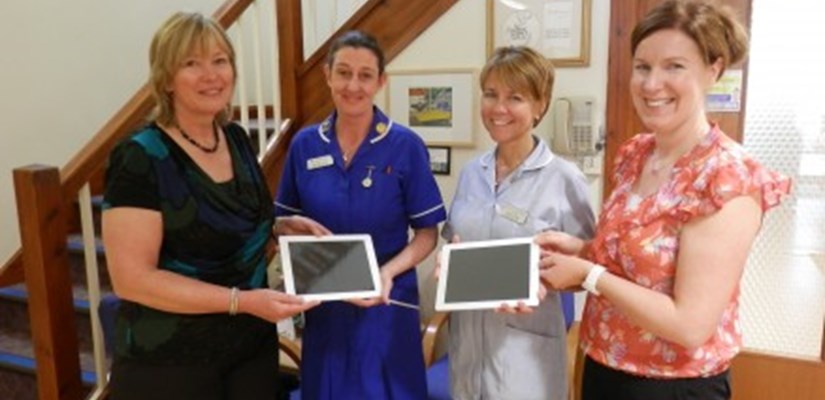 The iPads will make it easier for patients to keep in touch with their loved ones abroad when admitted to the ward. The idea came after a patient was very upset he couldn't contact his only daughter, who was on holiday in Australia, to update her on his condition. One of the nurses had her own iPad with her, and lent it to the patient so he could communicate with his daughter for free over the internet using "facetime".
"We are very grateful for the donation, which will make a huge different to those of our patients who haven't got their loved ones nearby. Often a patient is separated from loved ones for a variety of reasons and although face timing won't be appropriate on every occasion, it is a wonderful option to have." said Susie Baker, Woking and Sam Beare Hospices.
It was Counselling Manager Susie Baker, who spotted the potential of the technology, Corporate Fundraiser Anita Avery then approached the Skanska team in Woking, who have supported the Hospices since 2012. The Skanska team were quick to respond and within days Becki Taylor and Gill Johnson from Skanska handed over the two new iPads to the clinical team at Woking Hospice.
In the photo from the left: PA to Skanska's Managing Director, Gill Johnson, Deputy Ward Manager, Amanda Jaimon, Health Care Assistant, Wendy Coffey and Skanska Office Manager, Becki Taylor.