Press release
29/10/2013 07:41 CET
A Metropolitan line train is being sponsored by Skanska to help raise awareness of London Poppy Day, part of The Royal British Legion's Poppy Appeal.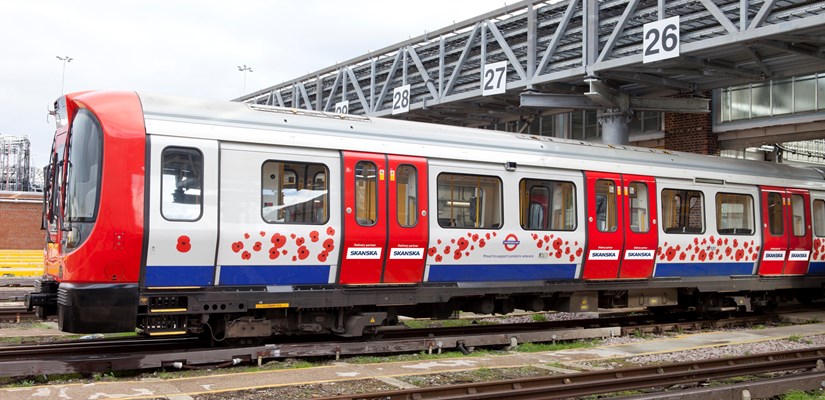 The train features a special design to mark the occasion. It will run between 30 October and 11 November. The train will be used on the routes between Aldgate and Amersham, Chesham, Watford and Uxbridge.
Skanska is working with Transport for London, to support the charity, The Royal British Legion raise money for the Poppy Appeal. The poppy design on the train is a special tribute to the contribution made by servicemen and women to this country.
This year London Poppy Day is on 7 November. The Royal British Legion is hoping to raise £1.2 million and will have 2,000 collectors at 80 of London Underground's stations and Mainline stations. Skanska supports a range of community projects across the UK.
Managing Director Deirdre Murphy, said: "Skanska is proud to support the Poppy Appeal. It's fantastic to help to raise awareness of such a great cause. We recognise the important role that The Royal British Legion plays in supporting our Armed Forces and veterans and their families."