Press release
24/12/2013 11:45 CET
Connect Plus, the company which finances, operates and upgrades the 400 km M25 network on behalf of the Highways Agency, welcomed Roads Minister Robert Goodwill MP, last week.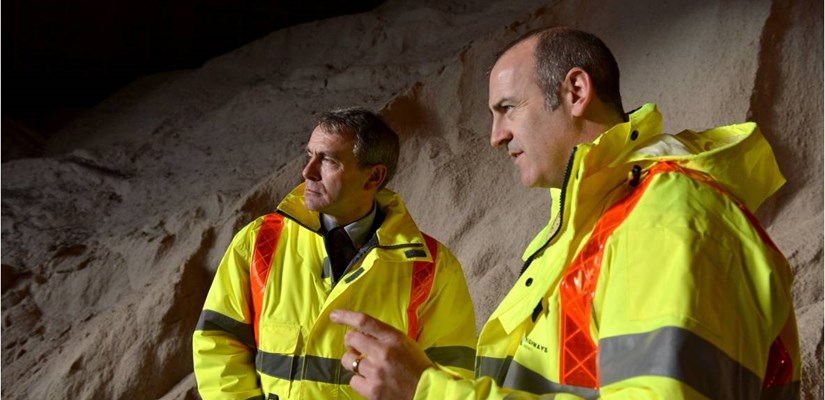 The Minister was at their South Mimms depot to inspect the preparations that Connect Plus has made for the winter period, and to urge road users to prepare themselves and their vehicles for severe weather.

While he was at the maintenance depot in South Mimms, the Minister met the Connect Plus Services Managing Director, Ian Spellacey, winter maintenance teams and the media to discuss key winter messages.

Connect Plus maintains 20,000 tonnes of salt in stock for a fleet of 27 winter gritters and two sprayers of potassium acetate (a non-corrosive mix for tunnels and the Queen Elizabeth II Bridge at the Dartford Crossing). In addition, 22 extra effort vehicles can be fitted with snow ploughs for extra snow clearance capacity and to keep routes flowing freely. These vehicles cover 29 routes and approximately 400 kilometres of network.

Robert Goodwill MP, Roads Minister, said: "I've come here to see for myself the level of preparedness from the Highways Agency network, but also to reassure people that local authorities are also well stocked up and well geared up to deal with what the winter wants to throw at us."

Ian Spellacey, Managing Director, Connect Plus said: "Winter is a very challenging time of year for all of us at Connect Plus and we make every effort to ensure we are prepared for it.

"We were delighted to have welcomed the Minister to our site where we manage the treatment of one of the busiest parts of the UK motorway network and to show him the action we will be taking to ensure that we keep roadusers moving this winter – whatever the weather."