Press release
15/03/2013 09:00 CET
With top-billing speakers, an award-winning project and prominent branding, Skanska made its mark at Ecobuild – the biggest event in the green calendar.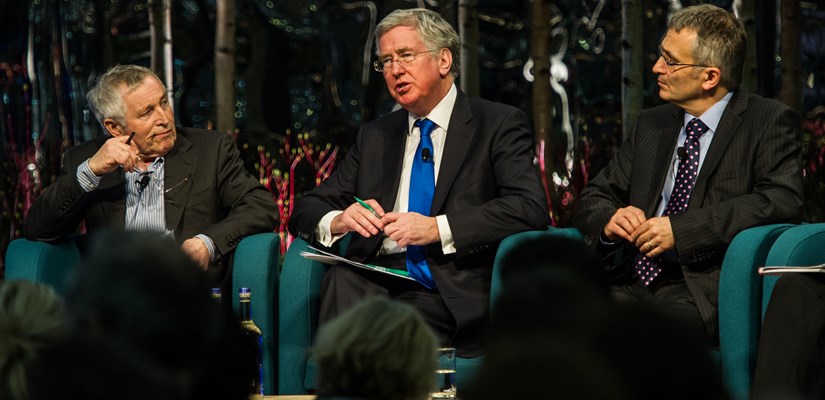 As sponsors of UK Green Building Council (UK-GBC), Skanska had a dominant presence around the exhibition, as well as a base in the UK-GBC Green Village. From there, Skanska's sustainability experts met with industry, supply chain and the media to form strategic relationships and promote Skanska's leadership in the field.
The three-day event took place in ExCel in London this month. Representatives from the environment, technical services and recruitment teams attended the show, maximising on networking opportunities, attending topical conference sessions, finding out what's new in the sustainable market, and meeting students and graduates – the next generation of Skanska employees.
Director for Environment, Jennifer Clark said: "The event this year was a great success and I was proud to see such a strong presence from Skanska, not just from the UK, but from other business units too. Through all our activities at Ecobuild this year we have shown the industry, government and supply chain how Skanska is leading in green."
Speakers from Skanska topped the conference billings, including Mike Putnam, Skanska UK's President and CEO and Co-chair of the government's Green Construction Board who led the debate about Green for Growth with Rt Hon Michael Fallon MP. Skanska AB's global Green Business Officer, Staffan Haglind, joined the panel at the high-profile launch of the World Green Building Council's report – Business Case for Green Building, of which Skanska is a sponsor. Director for Environment, Jennifer Clark, spoke at a popular session about women in sustainability and Mike Carter, Operations Manager, shared his experiences of near-site prefabrication at Mayfield Primary School in Bristol.
Skanska also picked up an award at the event. HMP Thameside custodial project, won a BREEAM award for its BREEAM Excellent rated kitchen and training workshop building.