Press release
23/07/2013 07:30 CET
Over 20 volunteers from construction company Skanska, have used their skills and expertise to transform a disused garden at the Five-Ways Bungalow, a community resource in Lawrence Weston, Bristol, for the surrounding community to use.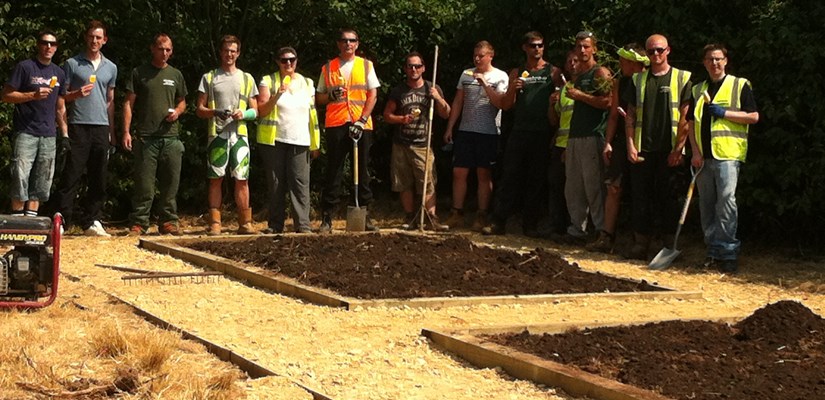 For the last three months, volunteers have worked with Elmtree Garden Contractors to create landscaping plans and remove overgrown vegetation, in preparation for the team to install raised beds and pathways at the end of last week. Wessex Ecology were also involved in the project to ensure wildlife was protected from harm.
The main purpose of the garden is to bring residents together by growing plants and vegetables. Future plans involve creating a mini fruit orchard. A gardening club will be formed by the community to look after the general maintenance of the area.
Donna Sealey, manager of the Five-Ways Bungalow, commented: "Many of us don't have enough room in our gardens to grow our own vegetables, especially a fruit orchard. Now, our community can come together and enjoy growing our own produce.
"Thanks to everybody involved, without you this wouldn't have been possible."
Rachel Quinn, environmental advisor for Skanska, commented: "Everybody has worked really hard to create an area that the community can enjoy. As a team, we have really enjoyed this project and I would like to thank everybody for giving up their time for such a worthy cause."