Press release
16/11/2012 08:00 CET
The University College London Hospitals Macmillan Cancer Centre – for which Skanska was the main contractor – has won the Best Specialist Services Design Award in the building class category at the 2012 Building Better Healthcare Awards.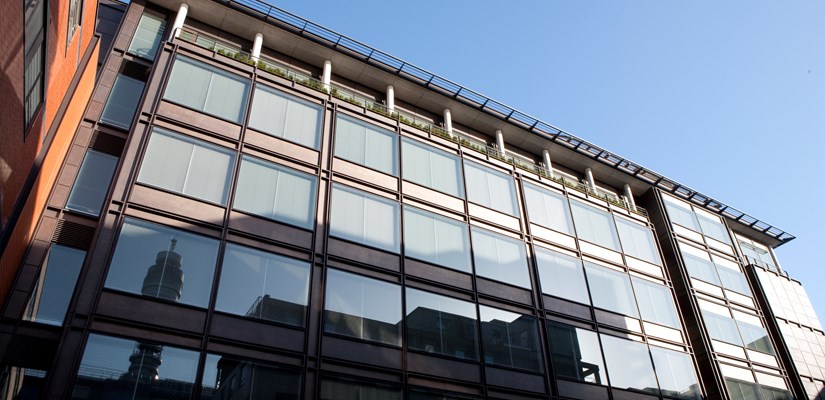 Some 400 people attended the awards ceremony in November in central London. Representatives from the National Health Service and private healthcare organisations joined industry suppliers to celebrate the people, processes, products and premises that are helping to transform medical practice across the UK and further afield.
The panel of seven judges said they were impressed by how "areas flow seamlessly into one another," agreeing that this is a "testament both to the strength of the overall design and to the sensitivity of the individual designers."
They added: "This is the product of an informed, enlightened client. The result is a project that brings a number of new ideas to this type of facility in the UK."
Paul Chandler, Executive Vice President for Skanska UK, said: "2012 is proving to be a great success for the project team. So far, it has picked up four awards, including the coveted Prime Minister's Better Public Building accolade for the British Construction Industry Awards and John Birch, Project Director who picked up the Gold medal for the Construction Manager of the Year Award.
"This is a true testament to the dedication and hard work that has delivered this building, with its exceptional sustainability credentials and groundbreaking technology, to benefit the community it serves."
The awards were announced by celebrity host, the general practitioner turned comedian Dr Phil Hammond.
Skanska in the UK
Skanska is involved in some of the UK's most prestigious building and infrastructure projects, working with both private and public-sector clients. We also deliver numerous smaller schemes, including public-realm improvement, hard and soft landscaping and utilities projects.
In addition, by combining our skills and experience in construction and infrastructure development we have become a UK leader in delivering schemes in healthcare, education, defence, transportation and municipal services that bring together private and public investment.
Working together with clients, partners and our supply chain, we make a positive difference to each project. Part of that is our resolute commitment to a more sustainable world, creating green solutions and setting high standards in green construction, as well as helping project stakeholders to make more sustainable choices. In acknowledgement, in June 2011 we were named the greenest company in the UK across all industries in The Sunday Times Best Green Companies Awards.
We also strive to lead in health and safety, business ethics and the working environment. Construction News named us Employer of the Year in its 2012 awards. Our Code of Conduct and Five Zeros together embody our values and form the foundation of our culture: zero loss-making projects, zero accidents, zero environmental incidents, zero ethical breaches and zero defects.
Skanska UK is backed by the financial strength of Skanska AB in Sweden.