Press release
05/07/2013 14:25 CET
Supporting the good work local businesses are doing in Kent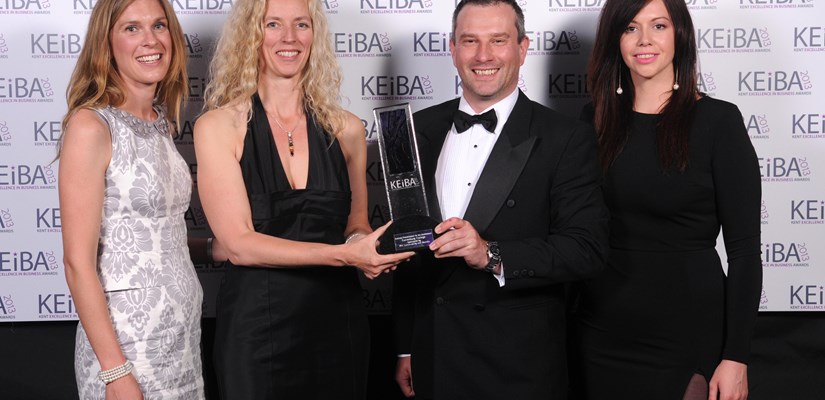 The Kent Excellence in Business (KEiBA) awards are hosted by Kent County Council and the KM Group to recognise and reward excellence in Kent and Medway's businesses. The awards ceremony at the Kent County Show Grounds in Detling, was attended by over 400 guests.
Skanska along with Kent County Council were co-sponsors of the Business Commitment to the Environment award. Rachael Baldwin, Skanska Facilities Sustainability Manager judged the category with Jennie Colville Sustainable Business Project Manager, Kent County Council. They interviewed the businesses on the shortlist list and carried out site visits. After much debate Canterbury College was chosen as the worthy winner for its eco-friendly, energy saving initiatives. These included fitting new buildings with solar panels, promoting recycling, creating an eco-garden sustained with recycled materials and encouraging students and staff to be more energy efficient.
Rachael commented: "Environmental issues are a matter of increasing importance globally and to Skanska. We were impressed by the exceptional commitment to sustainability made by all three finalists. Implementation of sustainable products and initiatives have helped reduce their carbon footprint, and minimise environmental impacts. Despite economic pressures as a result of the global downturn, all three finalists made sustainability and the environment a priority.
"We want to support Canterbury College in the year ahead and we are looking forward to being involved in the awards again next year."