Press release
12/04/2013 10:11 CET
A scheme to rid Surrey of its night time orange glow and replace it with energy-efficient lights that shine brighter is set to reach a major milestone ahead of schedule.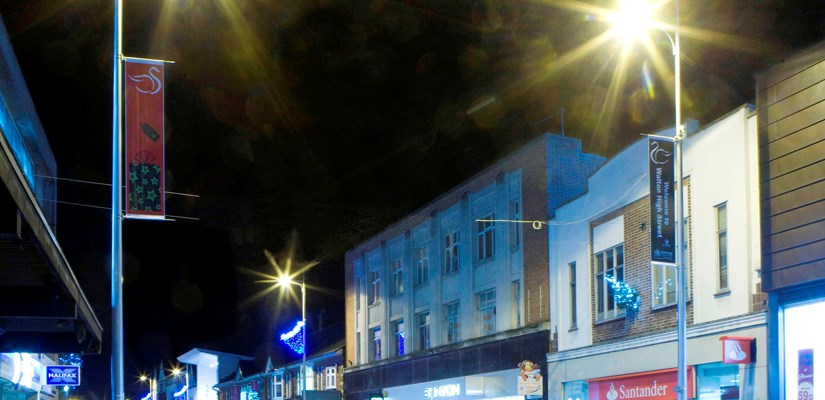 Rapid progress means the 60,000th lamp has been installed in Surrey County Council's streetlight replacement project.
Skanska's speedy work has seen 11,000 more lamps fitted than had been planned by the end of the third year of the roll-out.
It means the scheme to replace or upgrade all 89,000 streetlights in Surrey as part of one of the biggest roll-outs of new lamps in Britain is more than six months ahead of schedule and could be completed by March next year.
The project will save around £12 million over the next 25 years through a better contract deal and lower energy bills while reducing light pollution because the new lamps direct their beam downwards.
Each new lamp can be controlled by computer which means street lighting can be increased when it is needed and reduced when it is not – for example, as the sun begins to rise in the morning or sets at night at different times of the year. This also cuts carbon emissions.
John Furey, Surrey County Council's Cabinet Member for Transport and Environment said: "It's a fantastic achievement to be more than six months and 11,000 streetlights ahead of schedule on such a massive project.
"The partnership approach to the programme has been vital to this success and with everybody continuing to pull together the last streetlight could be done many months earlier than originally planned.
"Residents across Surrey are already benefiting from the new lights, which are both good for the pocket and the environment, and many more people will soon be seeing the back of that orange glow."
Deirdre Murphy, Managing Director for Skanska's Infrastructure Services Team, said: "Installing the 60,000th streetlight early represents a huge achievement for the team, making it one of the largest and best performing projects in the country.
"We look forward to carrying on our work with Surrey County Council and continuing to share the benefits of the team's outstanding performance."
New streetlights have been installed in most residential areas across Surrey.