Press release
30/08/2013 08:42 CET
See a superspan gantry being installed on the M25 by Skanska Balfour Beatty in a 60 second time-lapse film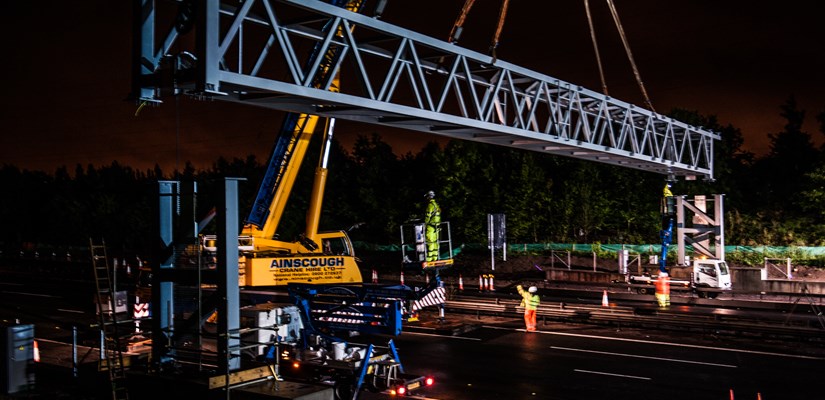 The first superspan gantry has been installed over the M25 near Junction 24 as part of the £188 million managed motorway scheme, to upgrade the motorway between junctions 23 and 27.
Weighing 36 tonnes and measuring 40 metres across, it is the first of five superspan gantries which will be installed during the project being carried out by Skanska Balfour Beatty, on behalf of the Highways Agency.
The gantries will display valuable information for road users to help reduce congestion and ease traffic flow.
David Blackburn, managing director for the M25 project said:
"This is another milestone for Section 5, on its way to being the first all lane running motorway to be completed in the UK. Congratulations to the team!"